1. Background
Law enforcement forensics difficult, process opaque, high cost affecting people's satisfaction.
The application of mobile Internet, IOT technologies, based on 4G/3G network, GPS global positioning system, GIS geographic information system, vehicle or portable terminal system, make mobile law enforcement more intelligent, real-time transmission and regulation of law enforcement, law enforcement forensics vehicle and staff scheduling, precise positioning and standardize law enforcement system to enhance the efficiency and reduce the cost.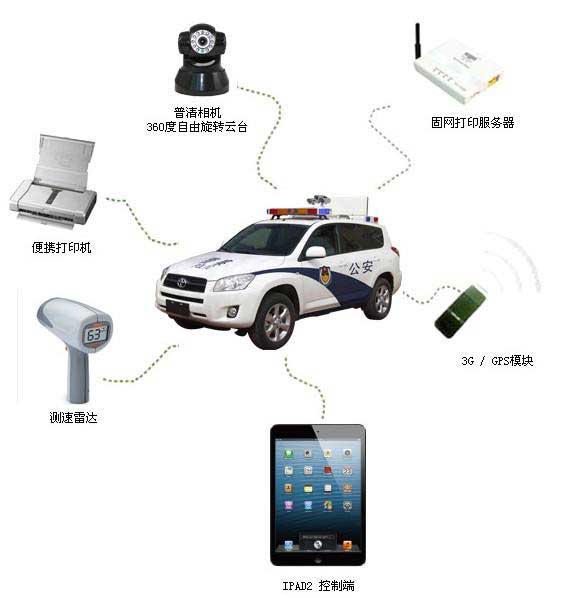 2. Solution
Baima mobile law enforcement equipment wireless networking solution, building a virtual world, service real life, create a harmonious society. Real time collection of image, voice and data in the field of law enforcement is transmitted to the remote management center through 4G/3G network.
When there is an emergency, command personnel can real-time understanding of the scene, and overall command and deployment, to ensure the implementation of dynamic monitoring and dispatching.
The mobile law enforcement device networking is mainly composed of Baima BMR400 industrial router, webcam, mobile law enforcement client software and central management platform. Through video surveillance, front-end information processing management function to manage overloading, illegal operation, illegal lane, traffic facilities and other illegal data.
BMR400 industrial router support image and data wireless transmission, GPS positioning, WIFI coverage and other functions, to provide stable wireless communication network for mobile law enforcement, widely used in comprehensive traffic law enforcement, rescue, emergency command.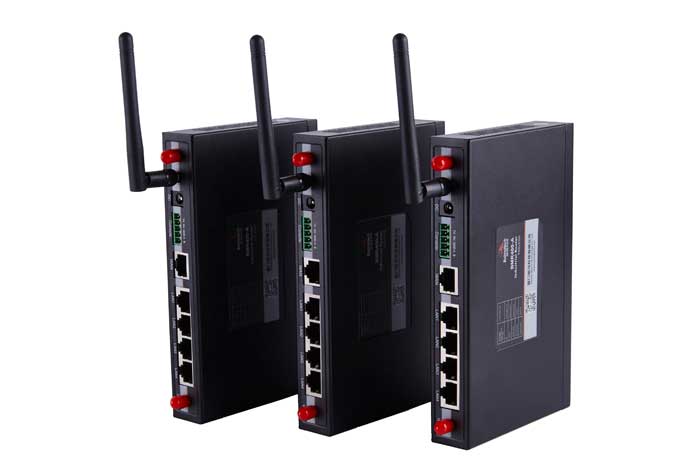 3. Why Baima
The reason why users choose BMR400 industrial router mainly are:
In-vehicle design: high anti vibration design, good seismic performance, self-locking slot, flat mounted installation, wide voltage design (DC5~35V), support vehicle power supply.

Rich interface: 4 x LAN ports +1 x WAN port +1 x RS485 port + 1 x RS232 port, easy for equipment access.

Reliable 4G communication: industrial grade equipment, hardware and software dual watchdog, drop line automatic detection, automatic recovery, to ensure that equipment is always online, reliable communication.

GPS positioning: 4G/3G wireless communication + GPS positioning, fully fit mobile enforcement application requirements.

Large capacity memory card: maximum support 32G for cycle storage of mobile law enforcement data.

Fast data transmission: large bandwidth, smooth transmission of pictures and video. Baima communication terminal use high-performance industrial grade wireless module and high-performance industrial 32 bit communication processor, effectively eliminating large traffic data packet loss, video and other big data transmission occasions, which is more efficient and stable.

4G to WIFI function: rapid construction of industrial grade WIFI network, convenient for various mobile devices connection.

Baima M2M cloud platform for centralized monitoring, configuration, upgrade and diagnosis of a large number of distributed data terminal units, greatly reduce the maintenance cost of the operator, system integrator, equipment providers and other parties, improve the efficiency of management.