1. Check LED indicator of front panel of the device. See if Online LED is on? If Online is not on, please check the wire and crystal head.
2. Confirm whether the antenna is connected.
3. Confirm whether SIM card is in arrears.
4. Check the dialing? Open configuration interface → Network (as shown below)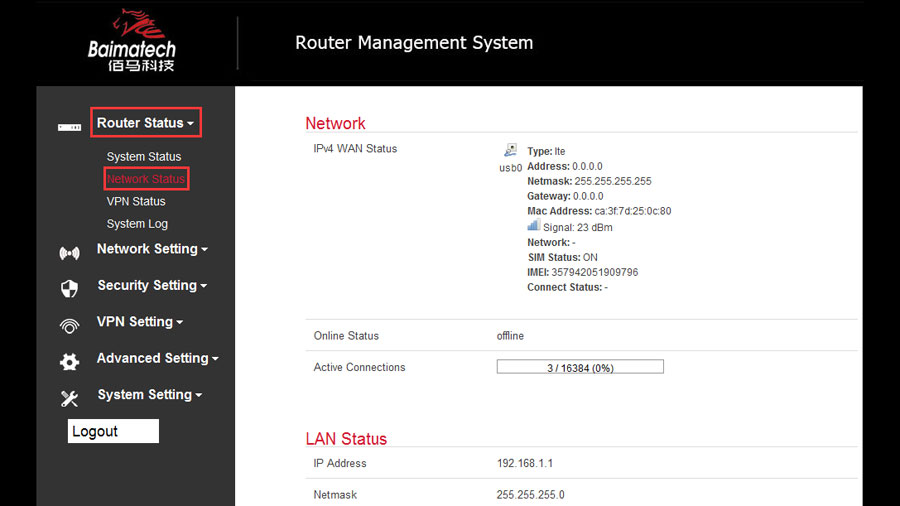 5. Save system log (following chart), and send to Baima technical engineer.