Through the health monitoring of the bridge, the health state of the bridge can be evaluated, and the bridge state information is provided for the operation and maintenance department, which provides the basis for the daily maintenance, inspection, maintenance, reinforcement and maintenance of the bridge.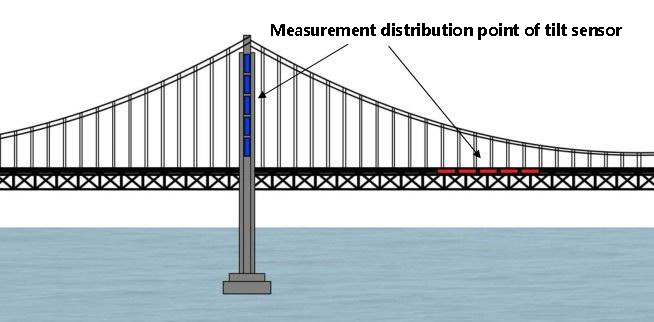 Ⅰ. Real-time monitoring content of bridge safety
Bridge safety real-time monitoring system based on the deployment of BMR400 industrial wireless cellular wifi router mainly includes: bridge structure monitoring, meteorological monitoring, vibration monitoring and/or video monitoring.
◆ Structural monitoring: deflection of main girder, inclination of pier columns, displacement of supports, structural cracks, stress and strain monitoring, etc.
◆ Meteorological monitoring: precipitation and atmospheric conditions at the location of the bridge, temperature and humidity, air pressure, wind and so on.
◆ Vibration monitoring: mainly monitoring the vibration condition, natural vibration characteristics and cable force monitoring of the bridge in three directions.
◆ Video surveillance: monitoring of vehicle operation on bridge roads.
Ⅱ. The composition of bridge safety real-time monitoring system
The bridge safety monitoring system generally includes four systems: the field sensor system, the data acquisition and transmission system, the monitoring center data processing and software analysis system, the power supply and distribution system.
1, Related data of sensor system detection.
2, The data acquisition and transmission system will collect and preprocess the related data of sensor detection, and transmit it to the monitoring center through BMR400 wireless router.
3, The monitoring center equipment is responsible for storing, displaying and establishing the communication between the data and the outfield equipment. The software is responsible for the statistics, analysis, alarm and evaluation of the data.
4, The power supply and distribution system is responsible for supplying power to sensors, data acquisition and transmission equipment and monitoring equipment in the outfield.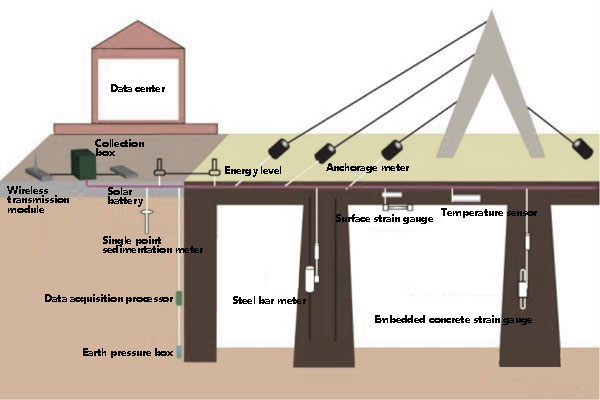 Ⅲ. Why did the customer choose BMR400 industrial cellular wifi router?
The customers choose BMR400 industrial cellular wifi router as the supporting equipment of wireless communication network. The main reasons are:
1, Stable and reliable communication: hardware and software dual watchdog, automatic drop detection, automatic recovery.
2, Industrial design: outdoor exposure, severe cold, typhoons, thunderstorms and other harsh environment, stable operation, high and low temperature(-35℃ to 75℃), wide voltage(5V-35V).
3, Vibration design: good anti-seismic performance, self locking card slot.
4, Rich interface: 4xLANs + 1xWAN + 1xRS485 + 1xRS232, convenient on-site more equipment access network.
5, GPS positioning: 4G/3G wireless communication and GPS positioning, fully meet the real-time monitoring application requirements.
6, large capacity memory card: the largest capacity support 32G, massive space, real-time monitoring data can be stored in the machine cycle monitoring data, power loss is not lost.