1. Introduction
Air compressor is a kind of air compression and gas transmission equipment, widely used in mines, machinery, electronics, medical and other industries. As a kind of pressure working equipment, the key operating state of air compressor needs to be monitored online in order to ensure the safety of the equipment.
Because of wide distribution of air compressor equipment, the use and management personnel are different in professional degree, different methods of operation are often used, irregular operation often occur, accidents happen frequently. With the development of computer technology, communication technology, control technology, combined with the Internet to realize remote online monitoring of air pressure, so that air compressor manufacturers, maintenance units, the use of units on the same platform linkage, to fully protect the safety of air compressor equipment, while reducing maintenance costs, improve management efficiency.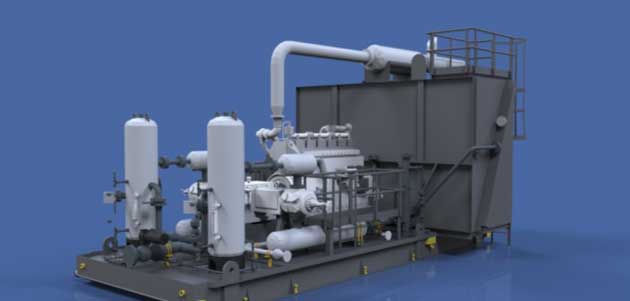 2. The solution
In order to solve the problem of low efficiency of air compressor monitoring and maintenance, Baima joint air compressor equipment manufacturers, maintenance units, distributors and use units build air compressor remote operation and maintenance system. Through Baima BMD100 industrial wireless DTU, compressor equipment from all over the country are connected to air compressor monitoring management platform and centralized management.
Monitoring parameters mainly include sensor state, exhaust pressure, discharge temperature, discharge time, motor load, motor temperature and many others. Management platform real-time online monitoring, recording, querying, statistics and analysis, to achieve data viewing, modification, alarm, statistics, analysis, etc., to improve intelligent management of enterprises. According to monitoring results of air compressor system for fault early warning or the use of corresponding protection measures.
Baima BMD100 industrial wireless DTU support multi center transmission function, equipment parameters can be uploaded to the synchronization of air compressor equipment management, factory management center, management center, maintenance unit, the relevant departments coordination, real-time monitoring, fault diagnosis, energy saving etc..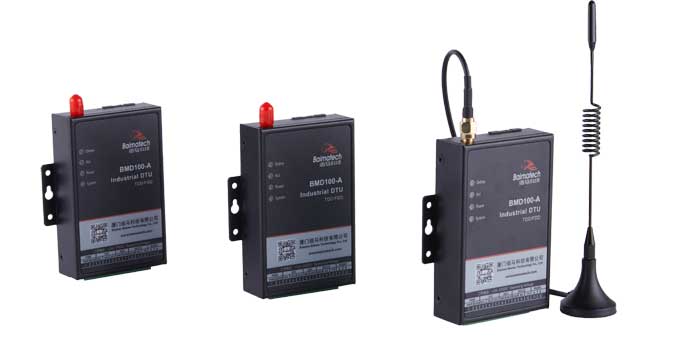 3. Network diagram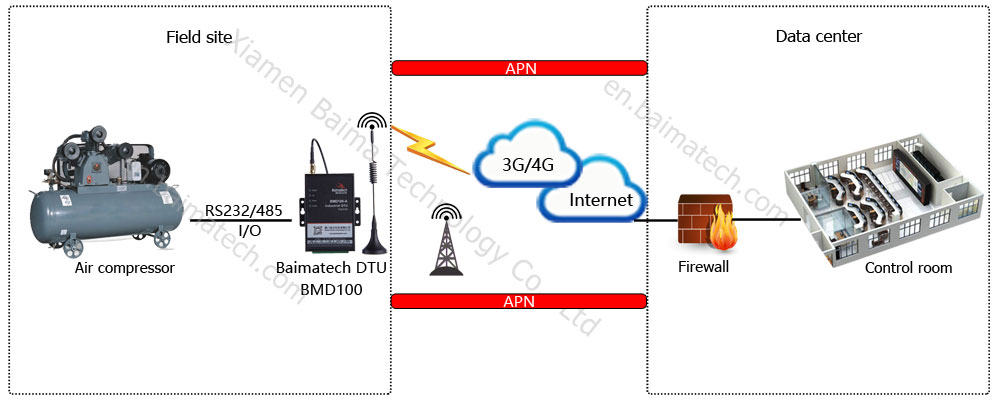 4. The features
Real-time monitoring: Baima BMD100 industrial DTU connect to air compressor by RS485, I/O and other interface for real-time data monitoring, and real-time collecting operating parameters.

Wireless data transmission: Baima BMD100 industrial DTU dial-up to establish a connection with the server, real-time sending operating parameters to the server, to realize remote wireless data transmission and easy wireless communication networking.

Providing basis for decision making: Baima BMD100 industrial DTU real-time collect fault information of air compressor and reporting to the server, the server will process and analyse the data, real-time alarm, and can also predict the fault.

Cloud management platform: centralized and unified management and remote monitoring and maintenance of all terminal units.
5. Recommended product
Based on 4G/3G/2.5G carrier network to provide a stable and reliable wireless communication network and transparent data transmission. Without wiring, power on to remote monitoring and management of the units. It has the advantages of rapid networking, flexible expansion, short construction cycle, low cost and so on.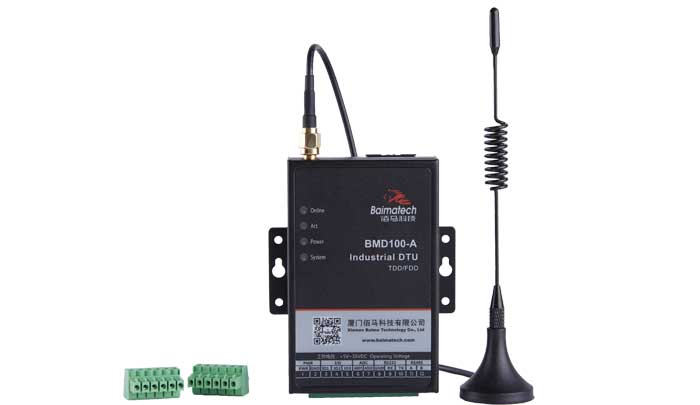 A unified business view, unified monitoring, unified management and unified scheduling will be carried out to create new commercial value. The equipment monitoring network, intelligence, long-distance, real-time and visualization can be realized, so as to achieve coordination and assistance between equipment manufacturers / users / maintenance supervision units, which greatly reduces maintenance costs and improves management efficiency.
6. Product features
Rich interface, with RS232, RS485, I/O, ADC and other interfaces to facilitate the front end to connect all kinds of intelligent devices, and to acquire analog, digital or switching data.

Full network of /4G/3G/2.5G, a comprehensive coverage of domestic and overseas operators network.

Industrial design and application, stable operation under harsh environment, high and low temperature (-35 C to 75 C), wide pressure (5V-35V).

Stable and reliable communication, multiple software and hardware technology guarantee wireless connection "permanent online", and more secure in unattended environmental application.

Financial level data security, support private network access, and more secure data transmission.

Data multi center synchronous transmission.

Strong signal search ability, strong signal reception ability.

Compatible with power supply, solar power supply, battery power supply, low power consumption.

Self locking card slot for long term use.

A dedicated device management tool for centralized monitoring, configuration, upgrading, diagnosis of a large number of communication terminals distributed everywhere, greatly reducing the maintenance cost of operators, integrators, equipment providers and other parties, and improving management efficiency.