1. Background
The new energy electric vehicle travel is a hot topic of green travel. In order to meet the needs of the development of electric vehicle and charging facilities in China, the charging pile subsidy increased, which fully stimulated the charging pile foundation construction. By 2020, 12,000 centralized and replaced power stations will be built and 4,800,000 dispersed charging piles will be distributed to meet the demand of 5,000,000 electric vehicles in the country.
The main challenges facing the operation of charging pile is not easy to select, distributed, it is difficult to find the main electric vehicle charging pile; wide distribution, complex technology, how to lower maintenance charging equipment cost; long charging time, such as how to use the customer waiting time is second times to carry out marketing. The effective use of customer debris, enhance customer value. How business data can be transmitted to the management center in real time and safely.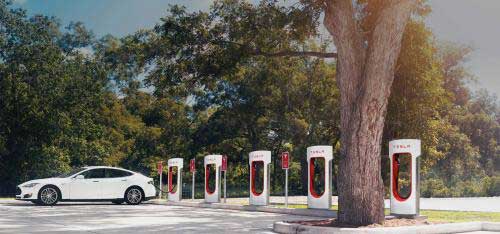 2. Solution
Through Baima BMR500 industry wireless router, the charging pile all over the region can be quickly set up in the wireless network. It has the advantages of large scale network, unrestricted deployment, short construction period and small budget investment. The charging pile access network management center, to provide basic data, charging pile manufacturer or third party software companies can develop all kinds of APP application, including the GIS charging pile location query, booking charge, charge reminder and online pay function; transaction data and user behavior information can also be collected, realize data integration; online real-time monitoring of the charging pile equipment, to achieve predictive maintenance;
2.1 charging pile GPS positioning, combined with GIS map, convenient customer to inquiry charging pile position
2.2 IC card system network, security encryption
2.3 remote maintenance and monitoring of working environment (temperature, humidity, etc.), working state detection, alarm of the charging pile
2.4 fill the printer and print the consumption receipt
2.5 LED remote advertising function
2.6 as a WiFi base station, improve the area of wireless coverage and facilitate users to connect
2.7 on-site video surveillance, safety management at a glance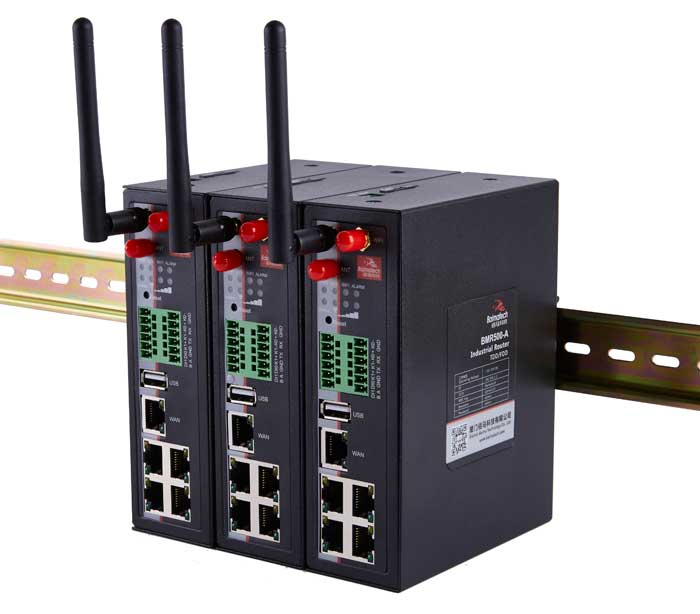 3. The advantages
Industrial grade product: Baima strictly use industrial grade design and industrial components. The products are resistant to high and low temperature, suitable for outdoor application.

Reliable communication: communication is reliable and will never crash. With software and hardware dual watchdog, multiple technology guarantee wireless connection is "permanent online", working in 24 x 7 unattended environment.

GPS positioning: to achieve GPS positioning of charging pile and charging station, use APP to find nearby charging pile, help car owners quickly locate nearby charging pile, get better customer experience.

Multi center transmission: business information, device monitoring data can upload to 5 centers synchronously, including on-site management engineer, field management center, regional management center and district management center, and all levels of units cooperate to control and improve management efficiency.

Data security: transaction data safe transmission is very important. BMR500 router has VPN Client function, which convenient for users to cross regional networking. At the same time, business data is encrypted through IPsec. The security of business data transmission reach financial level.

Support 4 x LAN ports for more on-site charging piles connections.

Flexible network: according to operational needs, flexible add or reduce charging pile deployment, easy the implementation of the project.

Wired and wireless network backup: if the site has a wired network, it can be connected through BMR500. If the site does not have a wired network, it can be wireless surf through BMR500, the network application is more flexible.

4G to WIFI to realize WIFI coverage of charging pile group, firmly grasp car owner waiting time. WIFI is a powerful mobile Internet entrance, open rich business, including advertising push, mobile mall, application distribution, big data marketing and so on.

Full network: compatible with all network operators, the users can switch the operators flexibly and save daily operating flow costs.

Powerful equipment management platform for centralized monitoring, configuration, upgrade and diagnosis of a large number of distributed data terminal units, greatly reduce the maintenance cost of the operator, system integrator, equipment providers and other parties, improve the efficiency of management.