1. Background
Most photovoltaic power plants are built in sparsely populated and hostile environment. There are many inconveniences in daily business management, equipment condition monitoring and maintenance, production safety monitoring and so on.
How to realize real-time monitoring of many photovoltaic plants, how to understand the operation status of power stations and how to meet the monitoring needs of upper level system or power grid dispatching system is a common concern of power plant owners and Power Grid Corp. Combined with the new technology of IOT, we build a unified monitoring and management system, which can monitor and manage different inverters and other devices of different manufacturers, different categories, and different types, so as to realize the operation, maintenance and management of PV power plants.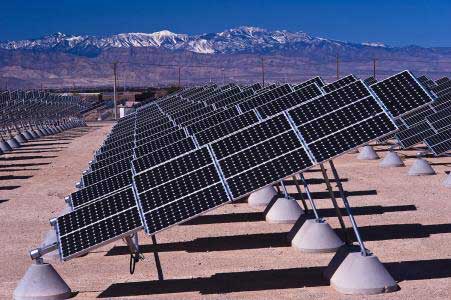 2. Solution
With the popularization of four function of power include remote control, remote signal, telemetry and remote modulation, the application of unattended mode in the power system is popularized. Baima BMD200 industry special edition DTU and integrated Internet of things technology to help customers build safe and stable wireless communication network, and achieve accurate data acquisition and safe transmission of business data.
Baima 4G DTU build VPN tunnel for the inverters, photovoltaic components, junction box, microcomputer protection device remote networking, to achieve a number of subordinate photovoltaic power station equipment in a unified platform for remote monitoring analysis, diagnosis, management and control, to help the optimization of electric power system operation, improve the efficiency of enterprise operation.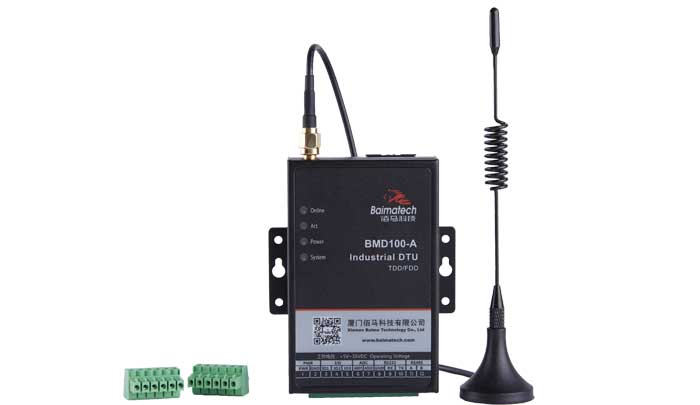 3. The advantages
Industry specific: BMD200 is an industry dedicated terminal, compatible with power transmission protocol

Designed for harsh environment: Baima BMD200 DTU is resistant to high and low temperature in PV field

EMC electromagnetic compatibility: strong electromagnetic interference resistance, high electromagnetic interference from high voltage wires in the factory area, and stable work in the strong electromagnetic environment.

High sensitivity of signal reception: Baima BMD200 has higher signal reception sensitivity. It can quickly acquire the strongest signal when the field network signal is weak, and ensure reliable operation in remote area

Multi center transmission: support multi data center synchronous transmission (5 data centers) to facilitate the management departments at all levels to obtain data and achieve efficient management.

Reliable communication: industrial grade equipment, hardware and software dual watchdog, drop line automatic detection, automatic recovery, to ensure that equipment is always online, reliable communication.

Data security: BMD200 DTU has VPN channel, which provides convenience for users to cross regional networking, and operates private network to ensure data security.