1. Background
Emergency lane is the only "life channel" for vehicles carrying out emergency and rescue tasks when sudden events occur. According to the provisions of the "Road Traffic Safety Law": "in addition to the implementation of the emergency task of police cars, ambulances, rescue vehicles, other vehicles are not allowed to enter the" emergency lane "driving.
With the increase of vehicle ownership, the pressure of road traffic is increasing, and the violation behavior occupied by the emergency Lane occupies a great proportion in all kinds of violation. The problem of violation of emergency lane is urgent to solve. Our country is currently mainly using the way of artificial photography. This way is extremely inefficient, with huge cost of manpower and material resources, which brings great inconvenience to management.
How to use Internet of things technology to increase the investigation and control of occupied emergency lanes, make up for the shortage of patrol car, video patrol and UAV patrol coverage, has become an important topic of traffic safety management.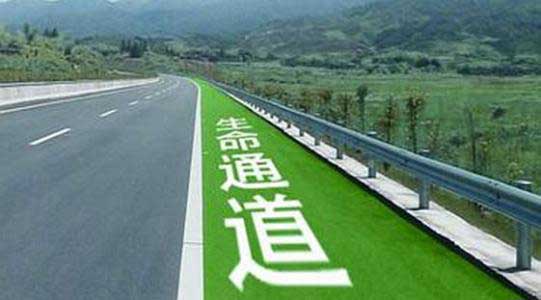 2. Solution
Baima wireless networking solution for emergency lane capture equipment: BMR500 Industrial router, network camera, client software and cloud platform, can be 24 hours monitoring in key areas.
The front end of the system uses a high definition network camera of up to 2 million pixels to record the vehicle image. The resolution of the vehicle image is 1920 x 1080 pixels. High speed road occupation of the emergency Lane vehicle automatic capture system is the main occupation of the emergency Lane automatic detection of illegal acts, or vehicle to stop in the emergency lane after testing, the system will automatically capture a picture (including pictures of vehicles and no parking sign) and then control the camera, to capture close-up picture of the vehicle, not only can you see the overall picture of the vehicle, can also distinguish the vehicle high quality license, the overall recognition accuracy of measurement can reach more than 95%.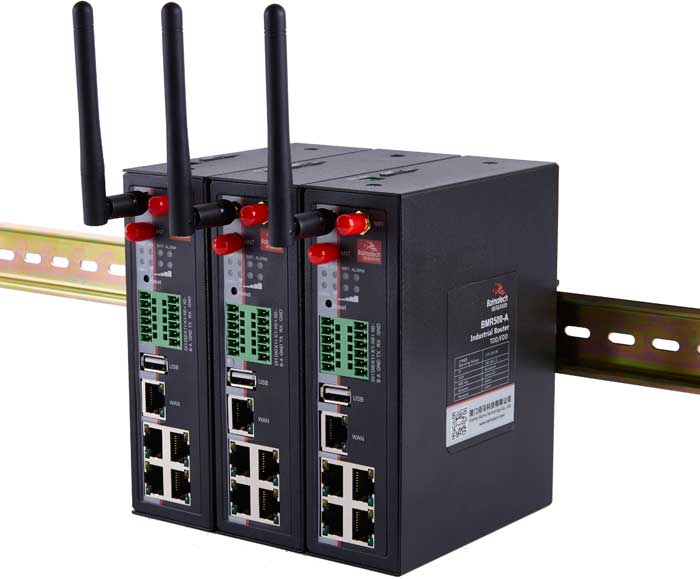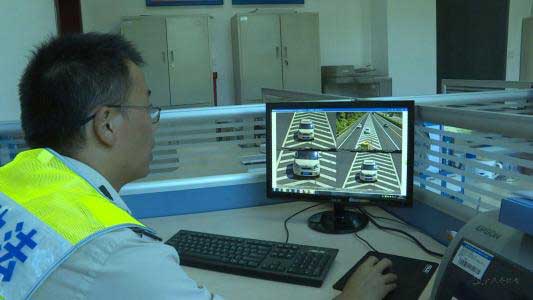 3. Why Baima
Powerful function: integrates flagship functions such as full network, high-speed routing, WIFI coverage and local storage. It provides permanent online vertical communication network for harsh unattended sites.

Fast wireless communication network: Baima BMR500 is an unattended dedicated wireless communication router, which provides high-speed wireless network to users through 4G/3G/2.5G network. As long as there are operators network, Baima industrial wireless router can set up network after power, and it is convenient to form a strong wireless communication network between the snapping equipment and the management center.

Reliable communication: industrial grade equipment, hardware and software dual watchdog, drop line automatic detection, automatic recovery, to ensure that equipment is always online, reliable communication.

Designed for harsh environment: road traffic, hot summer and cold winter, Baima BMR500 router is resistant to high and low temperature operation.

Fast data transmission: large bandwidth, smooth transmission of pictures and video. Baima communication terminal use high-performance industrial grade wireless module and high-performance industrial 32 bit communication processor, effectively eliminating large traffic data packet loss, video and other big data transmission occasions, which is more efficient and stable.

Easy to install: International standard din rail (standard 35mm width), can easily be stuck on the rail without the need of screw fixation, easy for installation, maintenance and disassembly.

Convenient power supply: wide voltage design (DC5~35V), support city power supply, solar power supply, battery power supply and so on.

Baima M2M cloud platform for centralized monitoring, configuration, upgrade and diagnosis of a large number of distributed data terminal units, greatly reduce the maintenance cost of the operator, system integrator, equipment providers and other parties, improve the efficiency of management.