1. Background
In recent years, China's economy has been developing rapidly, and people's living standard has been improving. However, the quality of air is deteriorating and the pollution is becoming more and more serious. Aiming at the problem of air pollution, the government at all levels in China have taken various measures to strictly control the discharge of pollutants. Meanwhile, a large number of monitoring facilities have been set up to monitor air quality everywhere. But the stations built early usually use the way of manual sampling equipment, low degree of automation, low resolution, low efficiency and data monitoring, the error rate is high, and even artificial fake data problems, do not meet the requirements of China's monitoring of industry automation and intelligent development.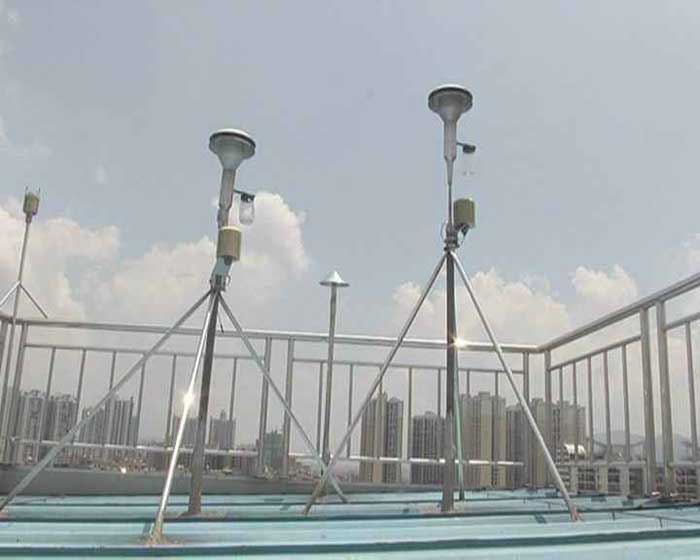 2. Solution
Baima air quality wireless monitoring solution adopt wireless data transmission, automatic, real-time, and whole day monitoring mode to improve the automation, and ensure the real-time, effective and accuracy of data.
Baima air quality wireless monitoring solution include the following parts:
Server side: mainly composed of server, system monitoring platform, database and so on. It is mainly responsible for collecting data in real time, receiving data from front-end, analyzing and processing data, generating various reports.
Transmission end is mainly composed of BMR200 wireless industrial router and SIM card. It is mainly responsible for connecting all kinds of sensors and system platform, and building wireless data transmission channel, enabling the platform to collect data in real time. The module integration design solution is based on industrial standard and the needs of industrial users. It has the advantages of fast and flexible networking, short construction cycle and low cost.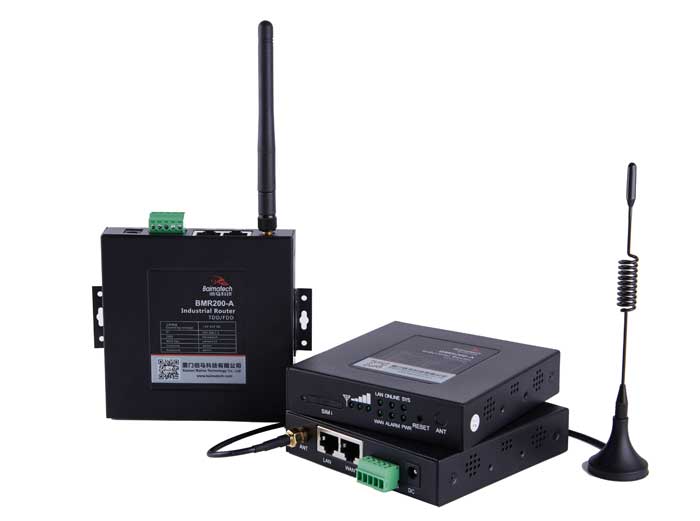 Monitoring end: mainly composed of various sensors, air temperature and humidity sensors, PM2.5 monitors, PM10 monitors, air sulfide monitors, etc., is mainly responsible for monitoring all kinds of related data, and accepts the inquiry instruction issued by the platform, and feedback real-time data.
3. The advantages
Use wireless communication, without manual operation, data are automatically collected by the system, the accuracy of the data is high.

Automatic acquisition, automatic reporting, automatic alarm, automatic data push, high degree of automation.

The platform automatically carries out data analysis, judges alarm information by itself, automatically generates reports, and has a high degree of intelligence.

No manual operation, automatic real-time acquisition of the instrument, real-time reporting, and high real-time monitoring data.

Front end equipment use standard interface, rich interface.

The system use Baima BMR200 industrial router. The communication is stable and reliable. Multiple hardware and software technologies ensure wireless connection is "permanently online".

The system use Baima BMR200 industrial router to support remote configuration and remote upgrading. The system has strong maintainability and supports Linux based second time development. Users can carry out second development of upper tier applications according to project needs..

Configuration parameters of BMR200 industrial router can be saved, which greatly improves the configuration efficiency of large batch M2M devices.

Baima M2M cloud platform, centralized monitoring, configuration, upgrading, diagnosis of a large number of communication terminals distributed everywhere, greatly reducing the maintenance cost of operators, integrators, equipment providers and other parties, and improving management efficiency.