Baimatech's 4G / 5G edge computing intelligent gateway products ,has passed through the national CCC mandatory product certification, got CCC certification.How is Baimatech CCC certification gateway refined?What are the technical strength, production strength and quality inspection strength behind the CCC certification intelligent gateway?We will show it below.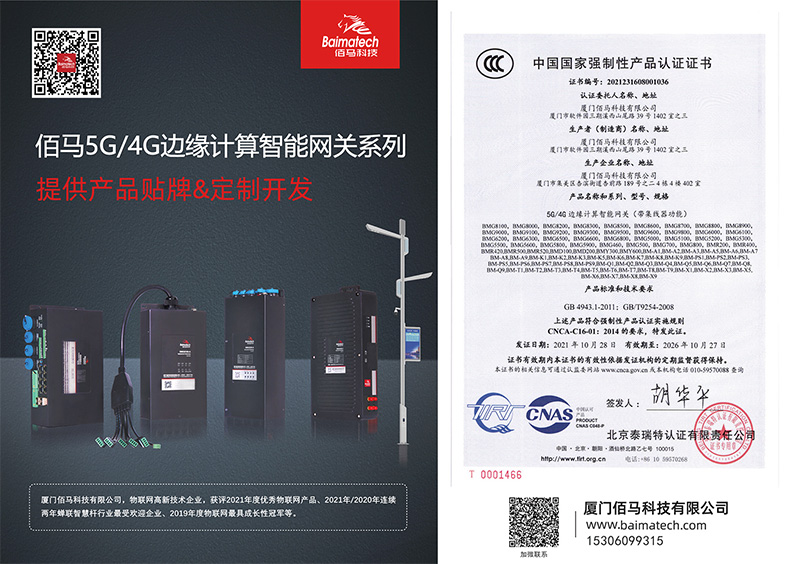 Advantage 1: industrial-grade device selection,building a solid product foundation
To build high quality , is the cornerstone of Baimatech CCC certification products.In terms of material selection of components, the metal shell, main board and chip, waterproof and corrosion wire, functional interface, power components, etc., all choose industrial components, the key accessories also choose products with CCC certification.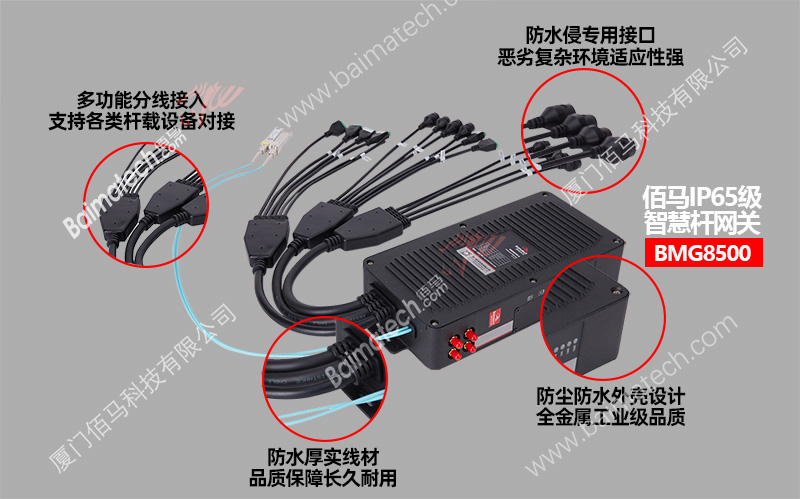 Advantage 2: advanced production technology, shaping the wall of quality
In terms of product producing and manufacturing, Baimatech chooses to establish cooperation with the modern patch factory who has standardized management and complete equipment, and uses the industry's advanced production equipment and testing instruments to ensure the quality of each device.Baimatech also has its own production workshop, through the scientific and standardized production process, to ensure the quality of Baimatech CCC certification products.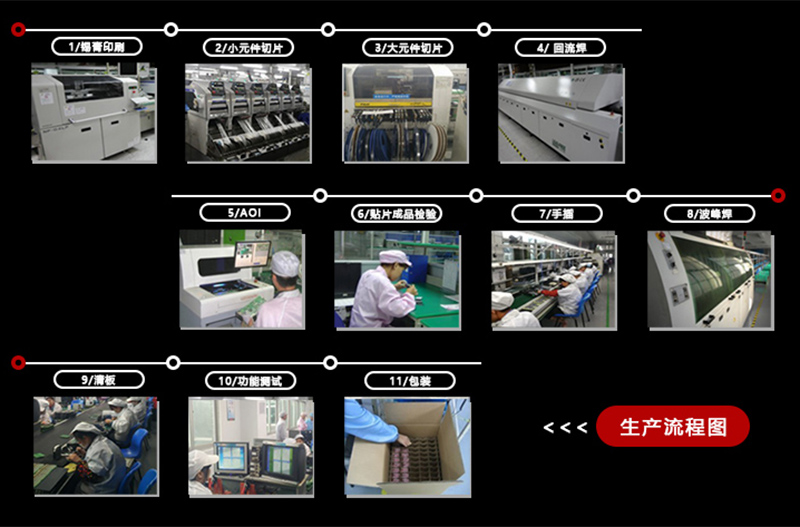 Advantage 3: CCC product testing to ensure the quality
Baimatech 4G / 5G edge computing intelligent network relationship list products, with CE certification, high and low temperature resistance, dustproof and waterproof testing certification, and also passed the authoritative laboratory EMC and safety regulation inspection test, got CCC certification.
In the EMC electromagnetic radiation test item, the harassment voltage of 150kHz~30MHz terminal of 30 M H z, conduction common mode harassment of telecom ports, 30MHz~1000MHz radiation harassment, radiation harassment above 1GHz all reached the A level.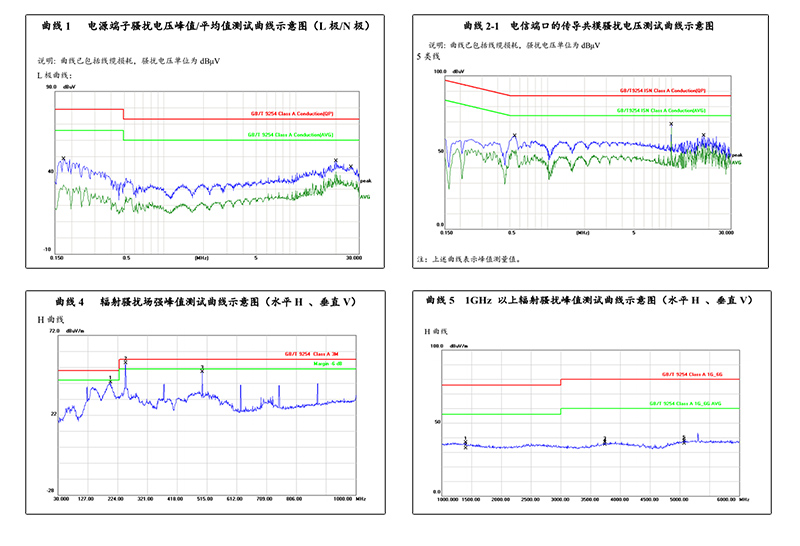 In the safety test, Baimatech's intelligent gateway in the durability, danger protection, protection over current, constant force test, temperature limit, fire retardant, overload protection and other items test, all meet the standard requirements, meet the system stability and function in the harsh environment.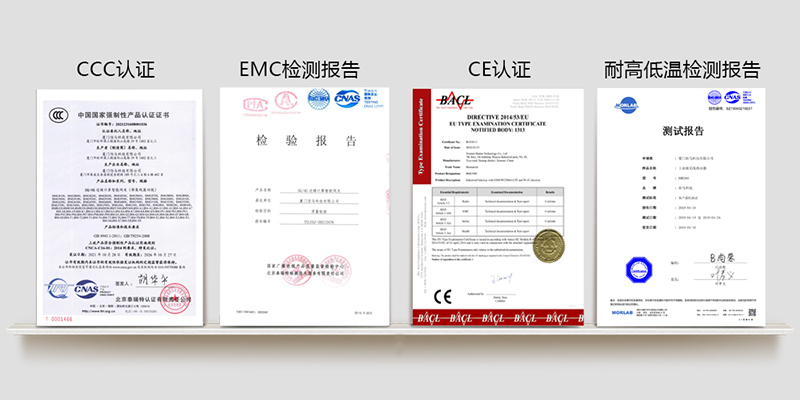 Advantage 4: strong product strength, support the extensive application
Baimatech CCC certification intelligent gateway products,support the Internet of things applications from the work stability, environmental adaptability, market application, scalability and other aspects.
For example, BMG8200 series smart pole gateway integrates 220V power supply input and output, realizing edge computing + centralized power supply + wireless full network communication.BMG8100 lead type smart pole gateway, the industry's first lead type interface design, has gigabit light port / network port, PoE power supply, RS485 and other interfaces, fully meet the system construction of the smart pole project.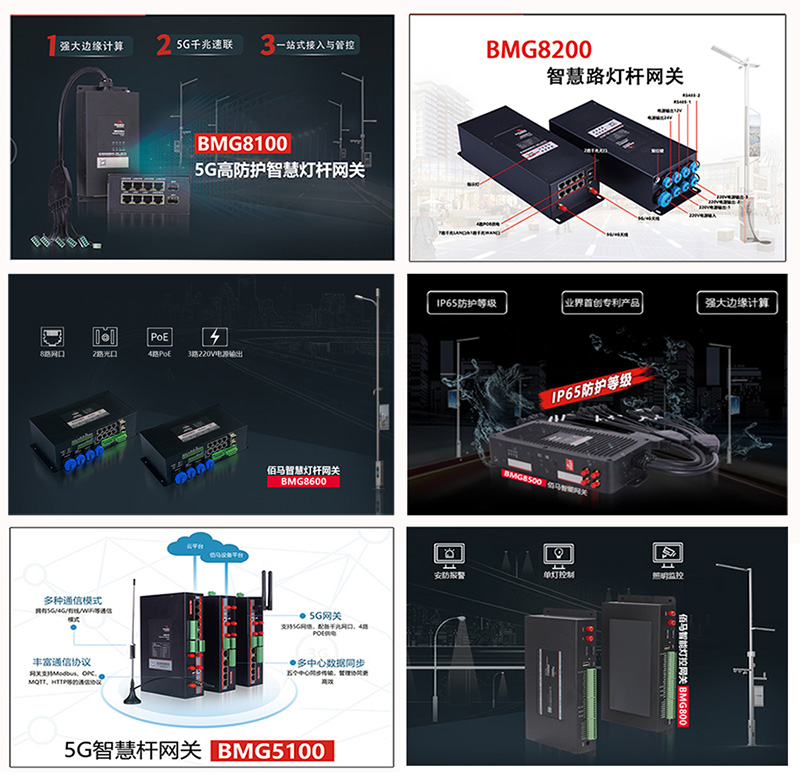 There are BMG8500 series IP65 level high protection smart pole gateway, BMG5100 series 5G edge intelligent gateway, BMG500 multi-functional smart pole gateway and so on.The rich product line can meet the needs of various application scenarios.
Baimatech CCC certification intelligent gateway, bring together Baimatech's supply chain strength, research and development strength, production strength, software and hardware integration strength and customer service strength, and also condensed countless project practice experience and technology accumulation.Choose Baimatech's CCC certification intelligent gateway, enjoy the quality and guarantee.