Baimatech intelligent lighting series products include intelligent lighting gateway, NB-IoT street lamp controller, broadband power carrier gateway / light controller, RS485 single lamp / centralized controller, etc.It has abundant product line which supports road lighting, lighting network, smart lamp pole and other types of intelligent lighting applications.The products integrate wired communication, wireless communication, edge computing, intelligent Internet of Things and other technologies,assisting users to build a powerful intelligent lighting control system.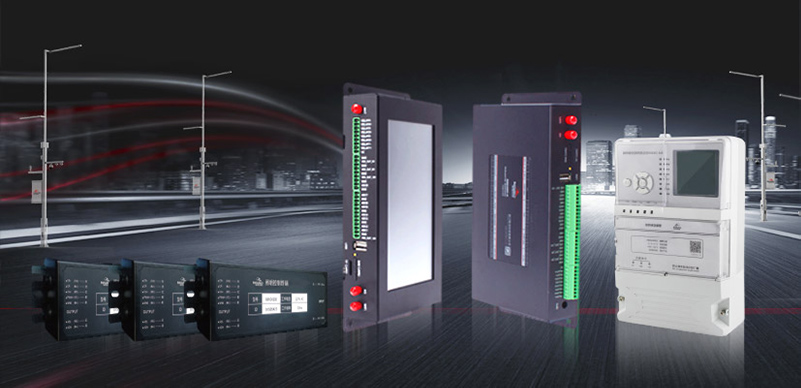 1、RS485 single lamp controller—BM-DK200
RS485 single lamp controller adopts RS485 and power carrier with stable communication and high control efficiency.It has high grade silicone packaging which reach IP67 protection level.It has strong anti-interference ability and can work against high temperature, low temperature, high humidity, salinity.It adopts intelligent algorithm to detect the working status of lamps and has efficient and fast monitoring and maintenance function.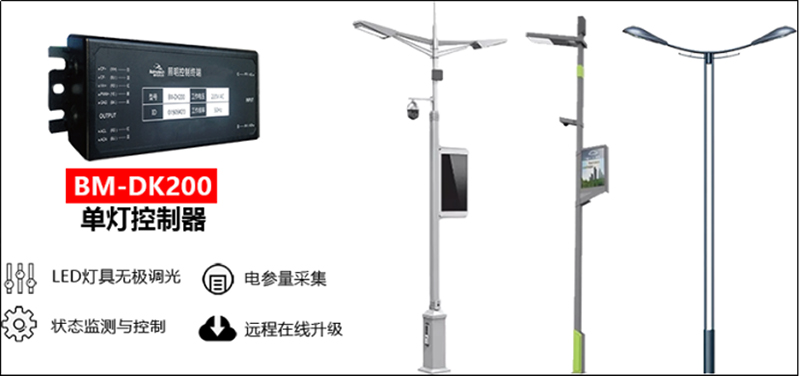 2、NB-IoT street lamp controller—BM-DK300
Baimatech BM-DK300 series street lamp controller,adopts NB-IoT wireless communication, 0-10V, PWM dimming output, supports lamp current and voltage, power, power, frequency, temperature, lamp status and other data collection.It has IP66 waterproof, high and low temperature resistance, edge computing ability and can support offline local lamp control strategy.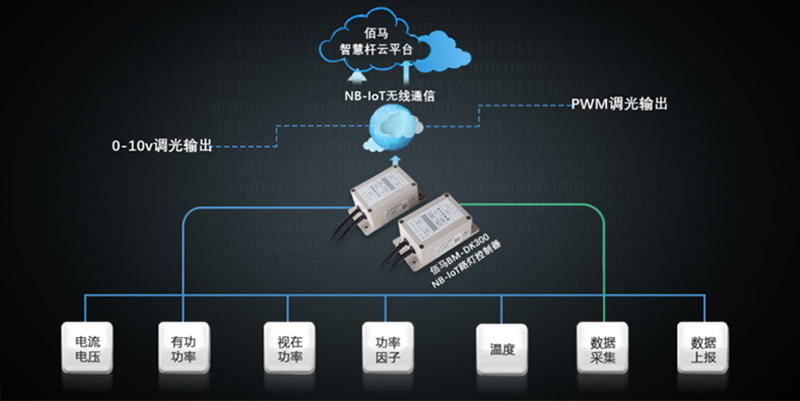 3、Electric power carrier single-lamp controller-BM-DK-HPLC600
Baimatech electric carrier single lamp controller uses broadband carrier communication technology.It can have street lamp status data collection, centralized control through the conventional power supply cable.The lamp control network is convenient and efficient.It can support up to 500 lamp controller nodes to coonect the internet at the same time, the communication distance can reach more than 20km.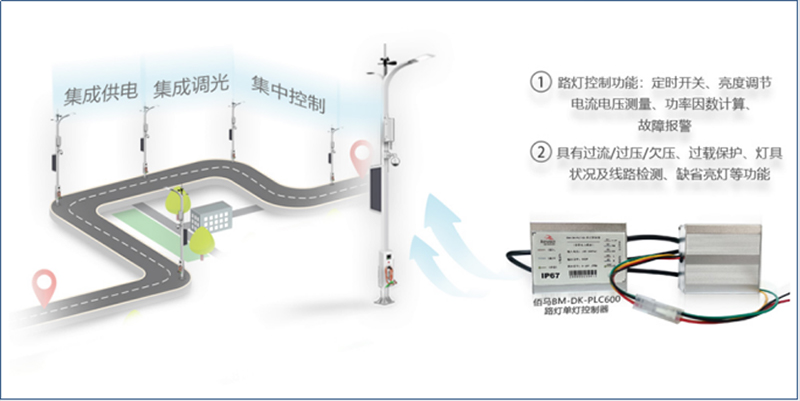 4、intelligent lighting centralized controller—BM-DK600
Baimatech BM-DK600 series intelligent lighting centralized controller can control 1023 single lamp controller at the same time, compatible with 2G/3G/4G, power carrier, RS485 and other communication modes.Through physical buttons and LCD screen for operation, small volume, simple installation;Realize the operation parameters collection and monitoring, remote control, data storage, security protection, cable anti-theft alarm, power distribution cabinet open box alarm, timing function, remote upgrade and other functions.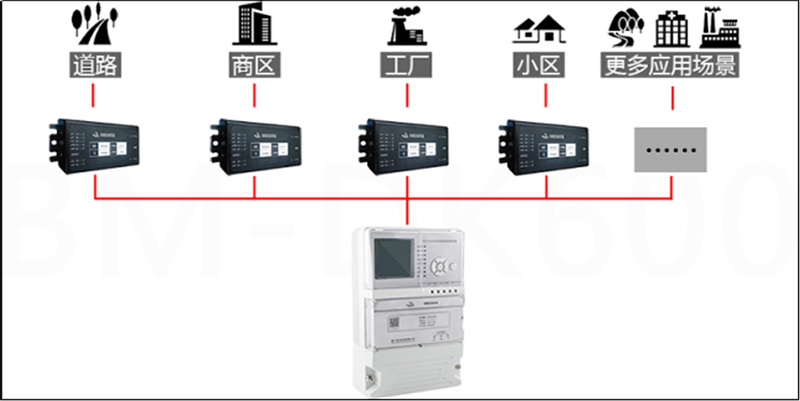 5、Broadband power carrier gateway —BM-DKG-HPLC650
Baimatech BM-DKG-HPLC650 broadband power carrier gateway, upward communicate through RS485 and smart street lamp pole gateway, downward communicate through broadband power line communication and single lamp controller. The power carrier gateway has the advantages of long transmission distance, low power consumption, fast speed, no external antenna, waterproof performance and so on.It supports level 15 relay communication with a maximum communication distance of 20km.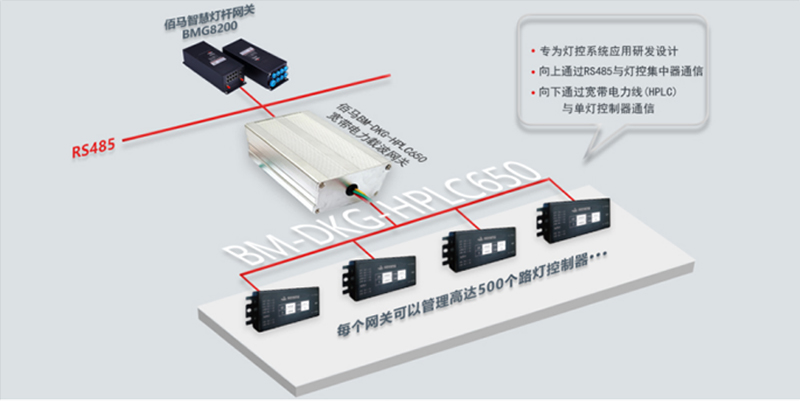 6、IoT lighting gateway—BMR200
Baimatech BMR200 series IoT lighting gateway uses 4G wireless network, supports Modbus, TCP/UDP, MQTT and other network transmission protocols, supports network port and serial port equipment access.It has 1 RS485, 1 RS232, 1 WAN port, 1 LAN port and is convenient for users to access current, voltage, contactor status, power, power factor, electricity consumption and other monitoring equipment.It can help users quickly build a powerful IoT lighting control system.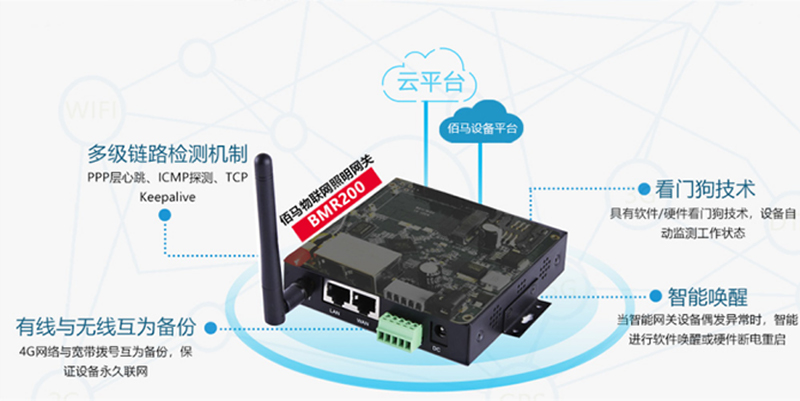 7、Intelligent lamp control gateway—BMG800
Baimatech BMG800 intelligent light control gateway, with optional 7 inch LCD touch screen, visual display of the current status of each lighting equipment, supports the implementation of parameter setting, single lamp control, view lamp network information, terminal self-detection and other functions and is convenient for function setting and equipment debugging.It integrates2G/3G/4G/ NB-iot/wired and other communication modes, support 3 RS232, 3 RS485, and also equipped with 1 I2C interface, 1 TTL level serial port, 4 switch input interface, 8 analog input interface, 4 relay output, 5 power output (peripheral power supply), etc.It is compatible with a variety of lighting access and control requirements.