On October 29th, the first intelligent lighting new supply chain conference with the theme of "new supply chain system helps intelligent upgrade" was successfully held in Shenzhen, with lots of guests gathered together.More than 300 industry experts and enterprise representatives from all over the country participated in the forum, having discussions on the sustainable development of intelligent lighting industry, industrial value innovation and upgrading and other topics.Baimatech was invited to attend the conference.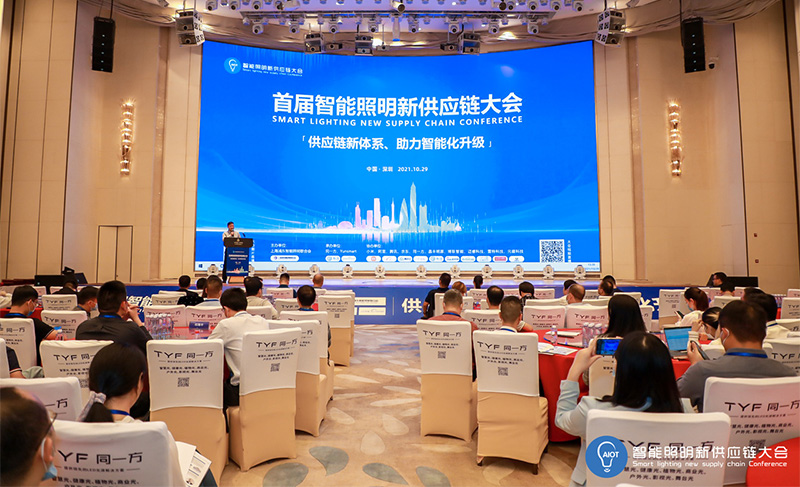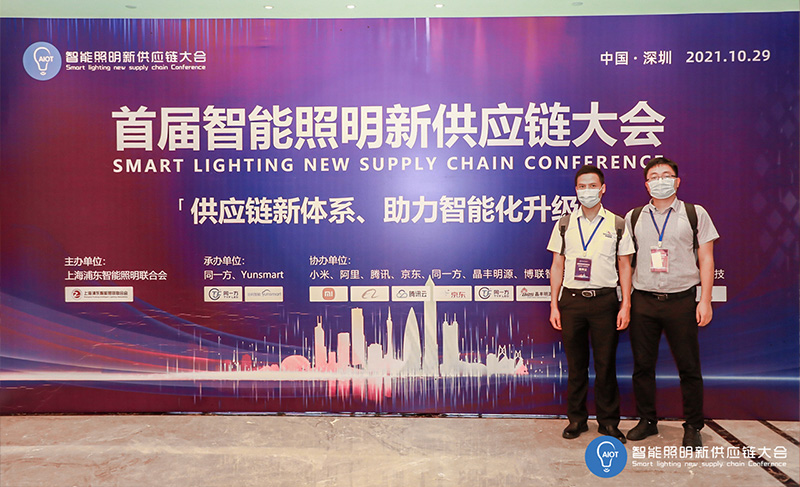 Intelligent lighting system gradually become standardized
With the continuous integration of edge computing, IoT, digitalization and other technologies and industries, the lighting industry has also ushered in a wave of application innovation and technology upgrading.On the conference,the enterprise representatives said : 2021 is an important year of intelligent lighting system standardization development, with the lighting industry cross-border integration development, the new supply chain system has formed a preliminary scale, including: lighting, software, drive, sensing, gateway, platform, module, etc., and become an important part of intelligent lighting industry.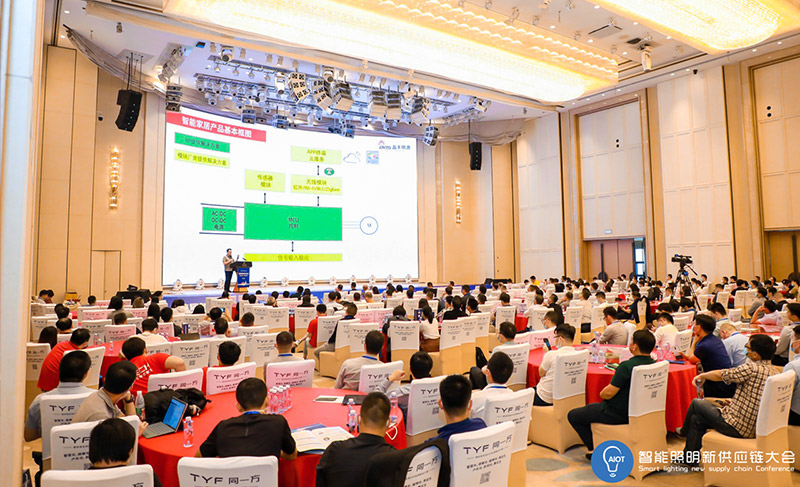 New technology products help the lighting intelligent upgrade
Many enterprises at the meeting shared and introduced their latest products and application solutions, including LED intelligent lights, intelligent multi-color light source, intelligent lighting adjustment system, wireless lighting control system, multi-scene intelligent lighting solutions, intelligent lighting cloud platform, etc.
Baimatech launched and developed RS485 lamp controller, NB lamp controller, PLC lamp controller, intelligent lamp controller, power carrier lamp control gateway, edge intelligent lighting gateway and a series of products according to the development trend and need of intelligent lighting industry.Baimatech integrated the technology and resources in the field of IoT, with high quality products and cost-effective solutions, help lighting industry to achieve smart, digital upgrade.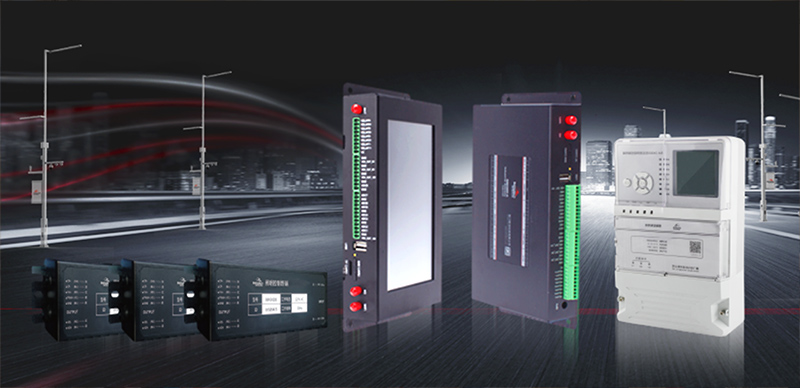 Baimatech BM-DK300 series NB-IoT street lamp controller is suitable for all kinds of power LED lights, lamps of intelligent switch and dimming.Using NB-IoT wireless communication, with 0-10V, PWM dimming output,it can support to set scenario-based edge control strategy, help users to build a powerful intelligent lighting system.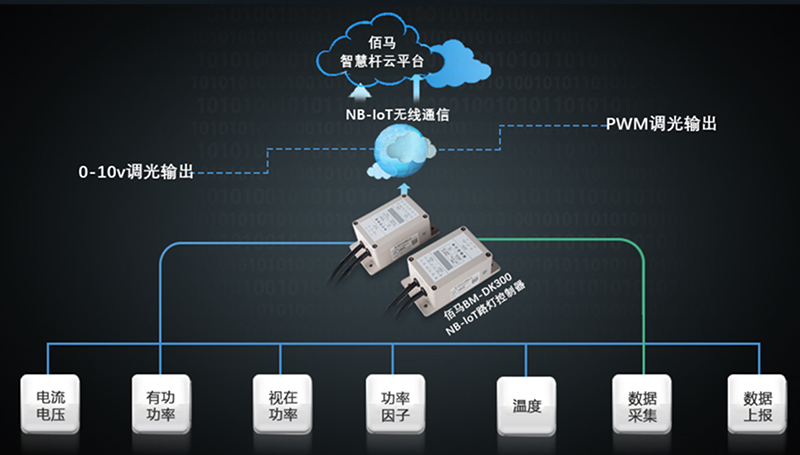 Baimatech BM-DK600 intelligent lighting centralized controller is compatible with 2G / 3G / 4G, power carrier, RS485 and other communication modes, can control 1023 single light controller at the same time.It has realized the operation parameter collection and monitoring, remote control, data storage, remote upgrade and other functions of the lamp.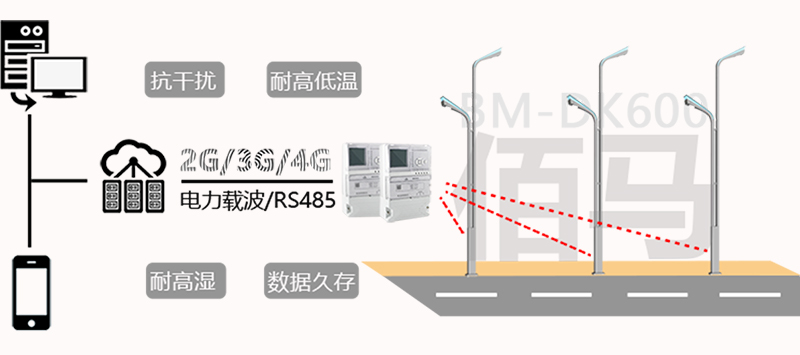 Baimatech BMG800 series network of IoT intelligent light control gateway is suitable for the construction of street lights and landscape lighting system in blocks, scenic spots and parks.It integrates 2G / 3G / 4G / NB-IoT / cable and other communication modes, equipped with lots of equipment and application interfaces, and support the construction of a full set of intelligent light control system.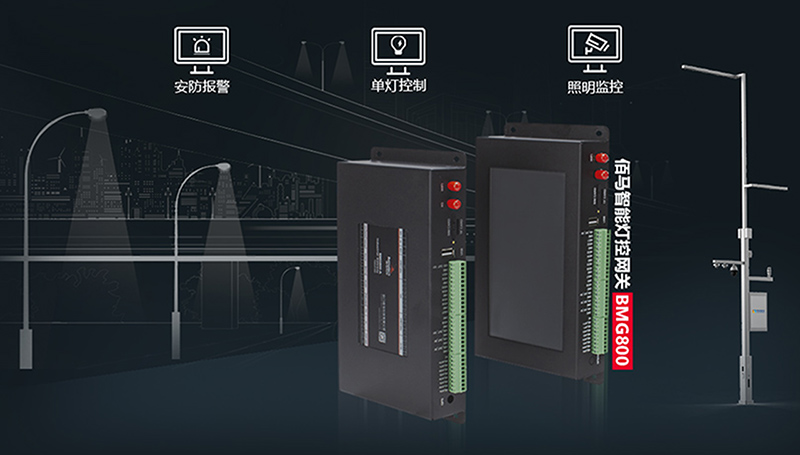 Develop a new intelligent lighting business model
Intelligent lighting is constantly standardized in protocol, products, application scenarios and other aspects, which promotes the interconnection between platforms, and the integrated development of wireless + cable.Through the display of intelligence + scene + supply chain integration, the industry + consumers + owners can find cooperation opportunities closer together, presenting a new business model and opening up richer market opportunities.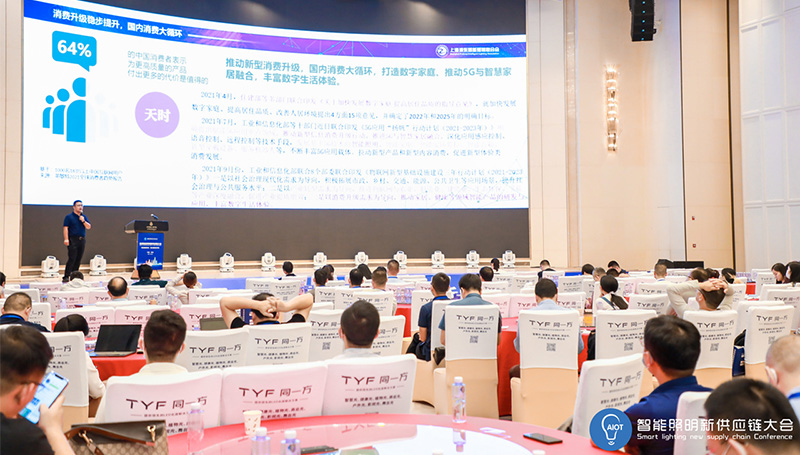 Baimatech also actively promotes the realization of lighting products standardization, its intelligent light control gateway has been with many industries' mainstream lamp products, light controllers to achieve agreement docking, support one-stop access, efficient and convenient construction of intelligent light control system scheme.
Baimatech harvested a lot from the conference. In the future,Baimatech will continue to invest in product research and development and program innovation, promote the lighting industry to a higher level and become the multi-dimensional intelligent IoT application.