Recent days,invited by Aladdin lighting network,Baimatech participated in the brand special connection live activity of intelligent IoT and intelligent lighting which was held by Aladdin lighting network.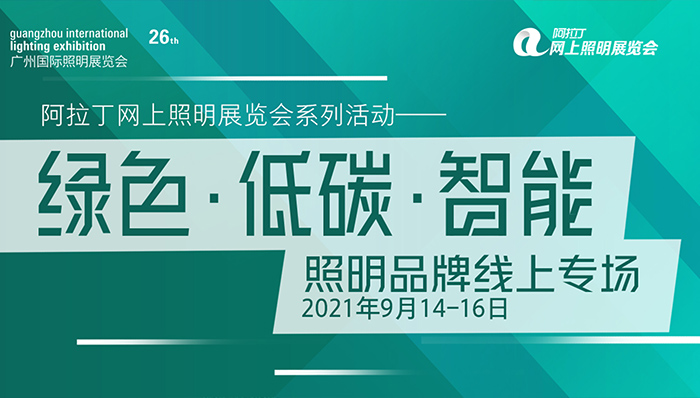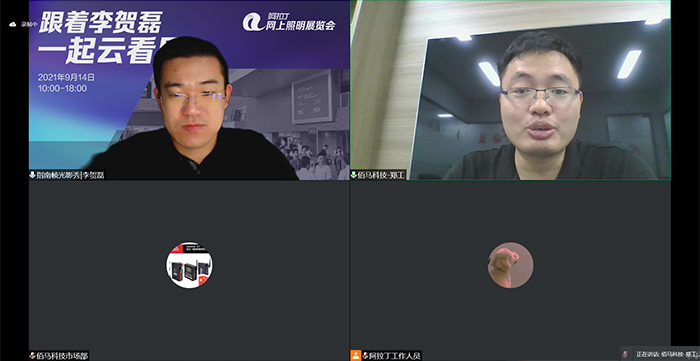 Baima discuss the new application of smart lamp pole and reflect the technical power
This brand enterprise connection live activity took smart city IoT,new application of smart street lamp pole,intelligent lighting as the theme .Each enterprise shared their personal technical innovation and overall solution.During the activity,product engineer of Baimatech stated and discussed about the present application ,industry demand,develop opportunity of smart street lamp pole.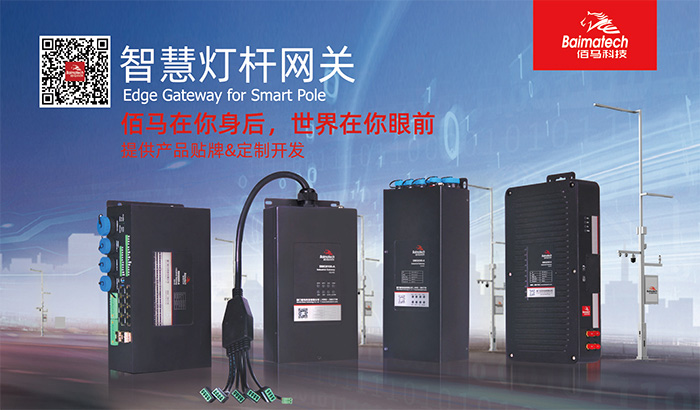 The application of smart street lamp pole should be deeply combined with scenarios, explore service functions, and bring out the advantages of "one pole,multi-purpose" by integrating edge computing, big data and equipment collaboration.Baimatech also introduced the characteristic and innovation of its smart pole series intelligent gateway, multi-functional cloud platform and smart pole integrated solution in the live activity, showing the company's rich product line and application solution reserves.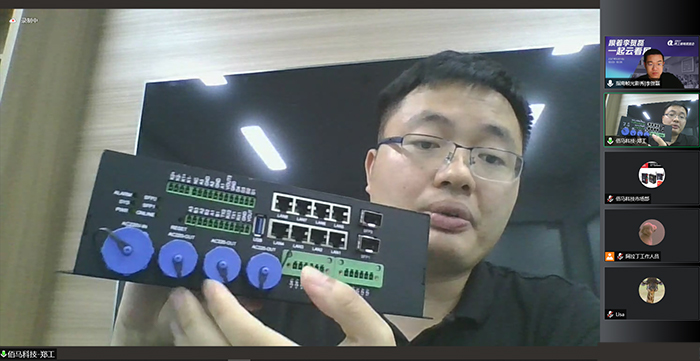 The application scenarios of smart pole are rich and have great potential
The enterprises participating in the brand connection live activity included intelligent gateway, light controller / light control gateway, pole design and manufacturing, scheme integrated design, engineering construction and other types.Many enterprises have talked about the expansion of the application scope of smart street lamp poles .There are many road poles integrated transformation and upgrading needs in the scenarios of smart blocks, smart scenic spots, smart highways and so on.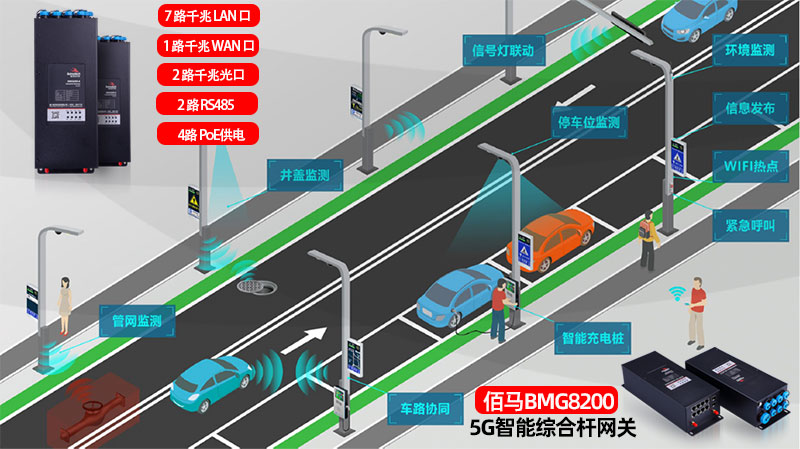 Baimatech continues to pay attention to the industrial trend and demand, and constantly transform the long-term accumulated technical achievements into high-quality products and mature supporting solutions, helping to accelerate the deployment and application of smart street lamp poles and intelligent lighting solutions.Baimatech not only independently develops and produces intelligent hardware and management system, but also provides product OEM-ODM services. Its intelligent gateway,application cloud platform and other services all support non-standard customization and new development according to the customer's needs.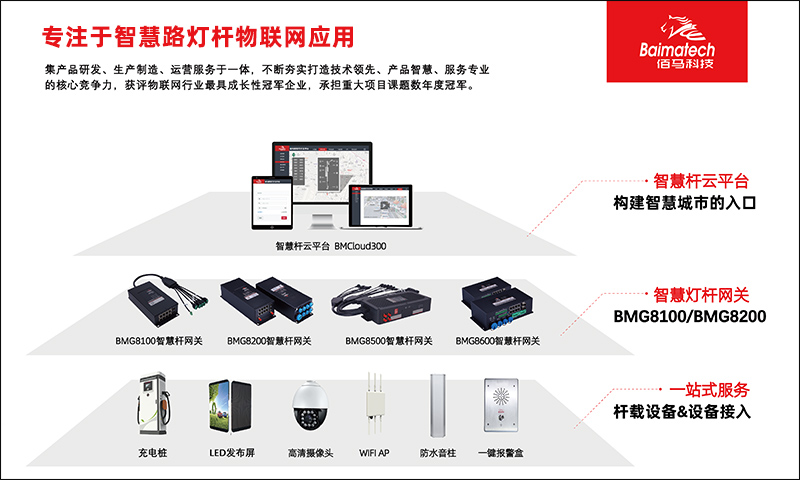 IoT smart pole,the entrance of smart city
With its powerful equipment mount access ability, multi-dimensional monitoring and perception ability, and multi-equipment linkage and coordination ability, the smart street lamp pole has become the entrance of the modern smart city.However,the intelligent center of smart street lamp pole is smart gateway. Baima's BMG8200 edge computing gateway, BMG8100 small volume intelligent gateway, BMG8500 waterproof intelligent gateway, BMG8600 intelligent AI gateway, etc., not only used industrial standards,but also passed a number of EMC, CCC quality tests, and have reached the industrial leading level in quality and efficiency.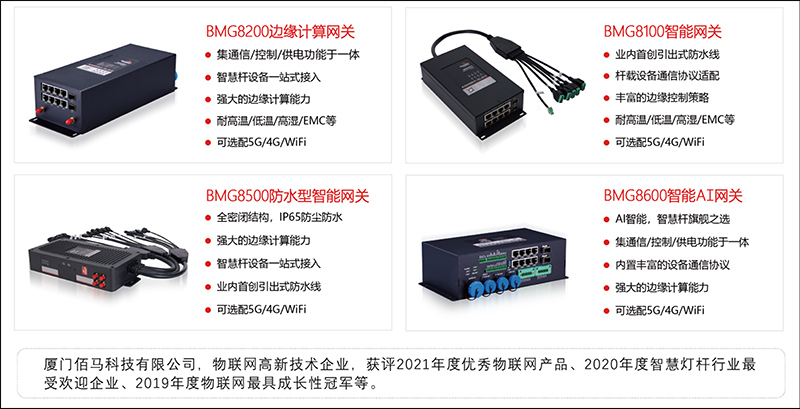 Forcusing on the long-term operation of smart street lamp pole,Baimatech developed smart street lamp pole cloud platform with various functions.It has realized the coverage support of commonly used smart lighting, environmental monitoring, GIS overview, individual equipment control, equipment linkage strategy .Also,it has high flexibility of function customization and can be deployed on the third party server.