The most recent National Day and Mid-Autumn festival overlap is 1963, 1982, 2001, on average 19 years once. This year's National Day and the Mid-Autumn Festival once again wonderful encounter, double spell festival moment can not be separated. On the occasion of the approaching of the double festival, Baima Tech is holding a mooncake gambling which with Xiamen folk characteristics in Howard Johnson Hotel to welcome the birthday of the motherland and celebrate the reunion of all families.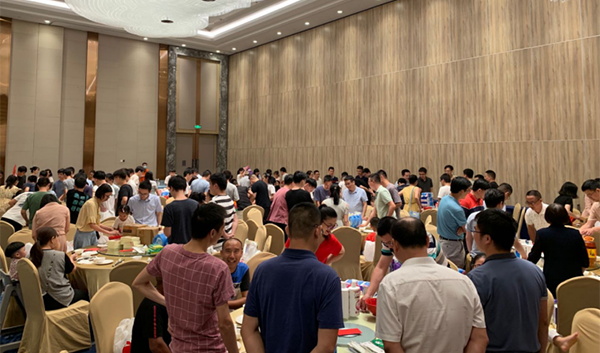 All employees of Baima Tech get together
No mooncake gambling, no Mid-Autumn Festival. The customs of Mid-Autumn Festival mooncake gambling champion s has been spread in Xiamen folk with more than three hundred years without a break. In recent years, people keep innovating in the traditional game of "mooncake gambling",gambling all kinds of food or daily necessities depending on the place and time to instead of the mooncake, which makes this ancient folk game more interesting and attractive. Not only can you communicate your feelings to each other, but you can also make a good start for the coming year. Every Mid-Autumn Festival, Xiamen every household dice sound, the streets and lanes Shouting champion, the festive atmosphere is even more Spring Festival.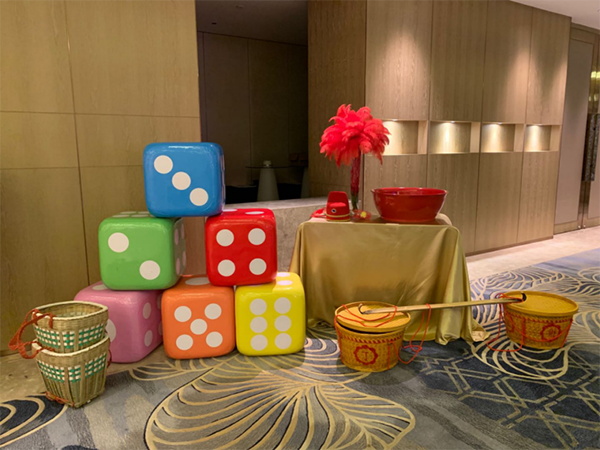 the traditional game of mooncake gambling
Tonight, all employees of Baima Tech get together to enjoy the festival, renew friendship and seek common development. 2020 is a special year, because of the epidemic situation and natural disasters, external environmental pressure and challenges have increased sharply. Baima Tech staffs do not fall cause of plight, don't retreat cause of difficulties, firmly grasp the development opportunities of new infrastructure to push out industrial intelligent gateway, intelligent gateway, edge computing gateway, encrypted communication gateway industrial-grade communications products, such as wisdom rod cloud platform, large equipment management platform, such as distribution remote monitoring software system in the area of 5G intelligent pole industrial IoT by continuous exploration and innovation.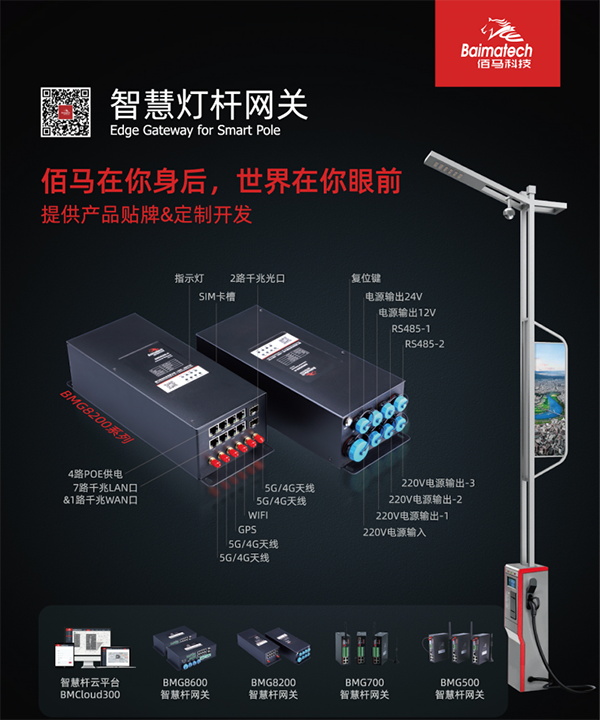 Baima Tech 5G intelligent pole
Wave after wave of "Champion, Champion, Champion" cheering rang through the hall, refueled, laughter, sound of blessing, echoed in the hall. Yixiu, Erju, Sanhong, Sijin... the good gift of the Mid-Autumn Festival is sent out one after another, the whole staffs to the numbers of the dice to share the gifts and warmth and joy of the festival.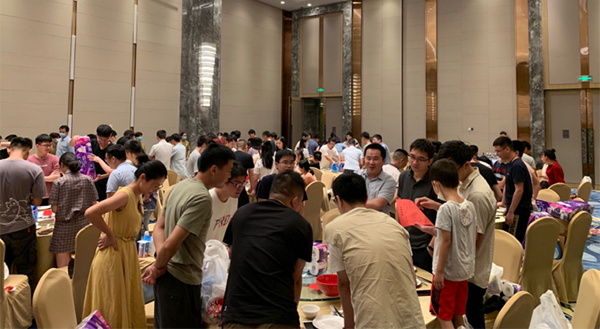 No mooncake gambling, no Mid-Autumn Festival
Enjoy the full moon and good feast. The time together always slipped by inadvertently, and the mooncake gambling dinner came to an end in the harvest and happiness. However, the Mid-Autumn Festival is far away, the end of the heart is closer, on the road ahead of the industrial IoT, Baima continue go hand in hand and create a wonderful.