Looking back on the past year, in an environment full of changes and challenges, Baimatech has harvested a lot.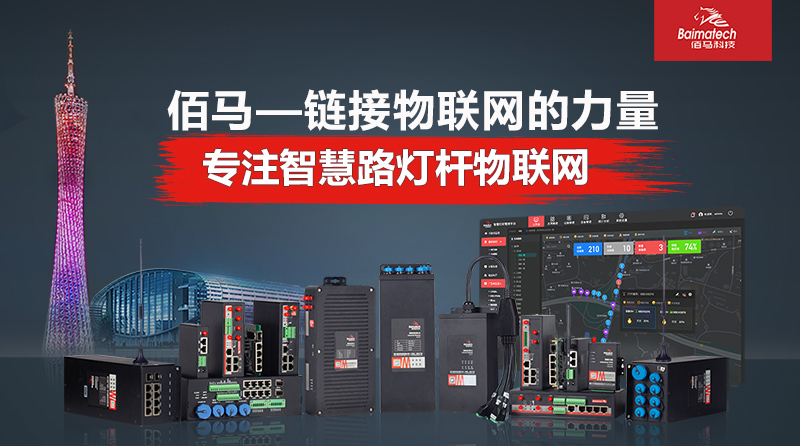 The Most Popular Enterprise
In 2022, the smart pole industry continues to grow. As a high-tech enterprise in the smart pole Internet of Things industry, with good customer reputation and market recognition, Baimatech was once again awarded the most popular enterprise in the smart lamp pole industry in 2022, and has been awarded this honor for three consecutive years (2020-2022).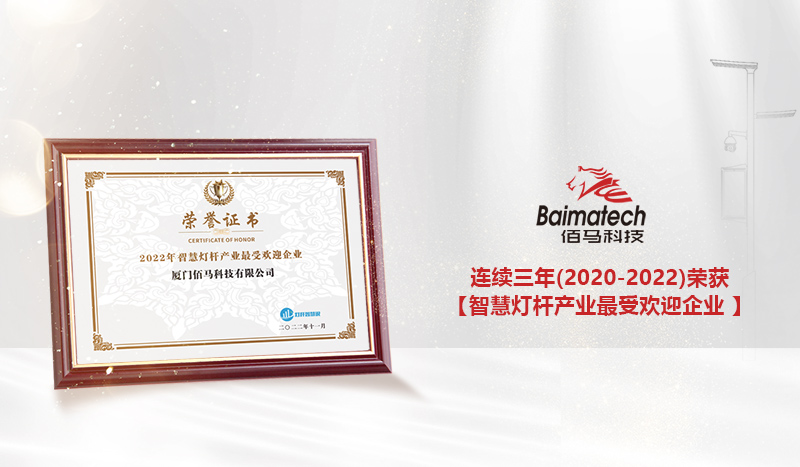 Excellent Internet of Things Application Solution
In the past 2022, Baimatech has operated smart pole project cases in Zhejiang, Hubei, Guangdong, Yunnan, Hebei, Fujian and other places across the country, covering smart cities, smart scenic spots, smart parks, smart blocks, etc., showing the application value of smart street lamp poles in different scenarios, and was also rated as an excellent Internet of Things application solution.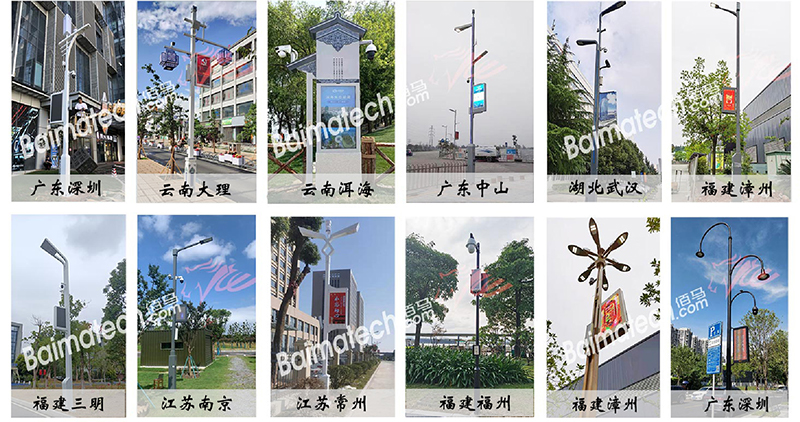 Excellent Internet of Things Product
In 2022, the smart pole edge gateway series products continue to innovate and achieve a strong 5G wireless communication capabilities, edge computing capabilities, waterproof capabilities, equipment access capabilities, comprehensive control capabilities through innovative appearance design and functional design.Baimatech was awarded the excellent Internet of Things products, showing the excellent product quality of the smart pole.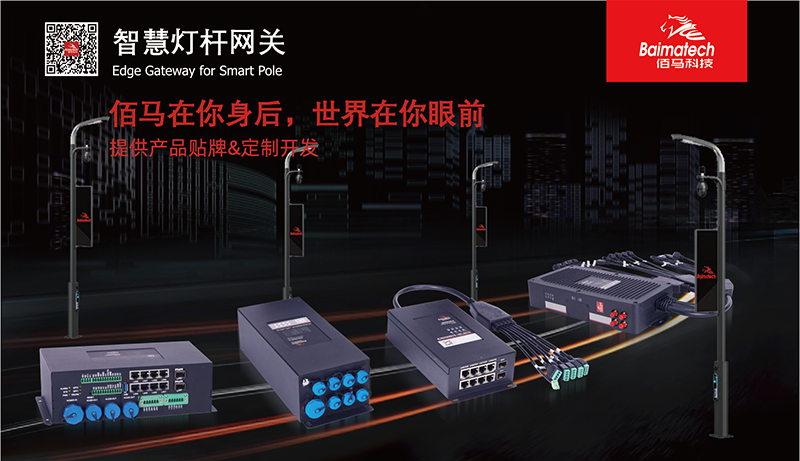 Excellent Intelligent Achievement Award
In 2022, the 10th Aladdin Magic Lamp Award was awarded in Guangzhou International Lighting Exhibition, bringing together various advanced technologies and products in the intelligent lighting industry. Baimatech smart street lamp pole cloud platform system, with modular function selection, strong equipment management capabilities, data visualization capabilities, statistical analysis capabilities, etc., won the Aladdin Magic Lamp Award ——Excellent Intelligent Achievement Award.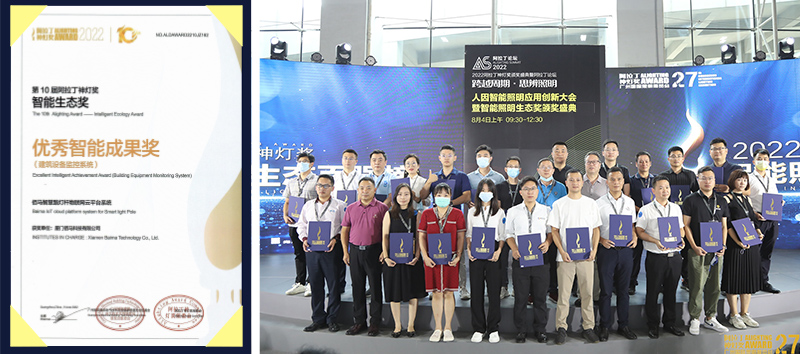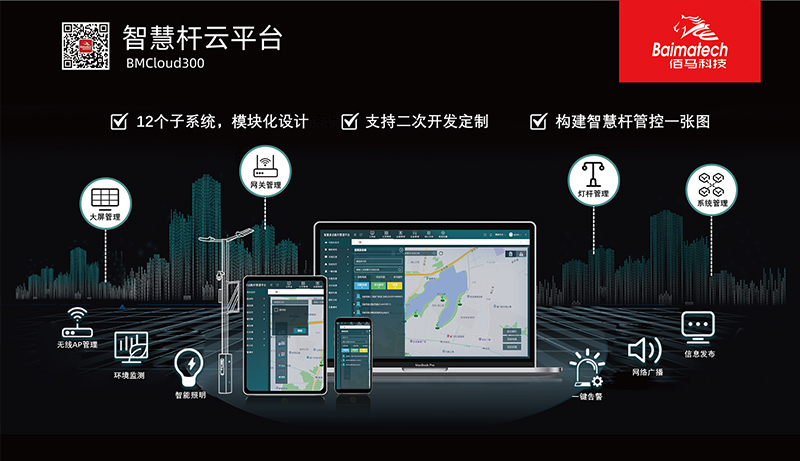 The Top 100 Intelligent Lighting List
Since 2022, Baimatech has continued to strengthen technological innovation.Facing the application of intelligent street lighting, Baimatech has realized the application solutions including edge autonomous lighting control, "light moving" application,smart energy-saving lighting, etc. With excellent technical strength, it has been selected into the top 100 intelligent lighting list.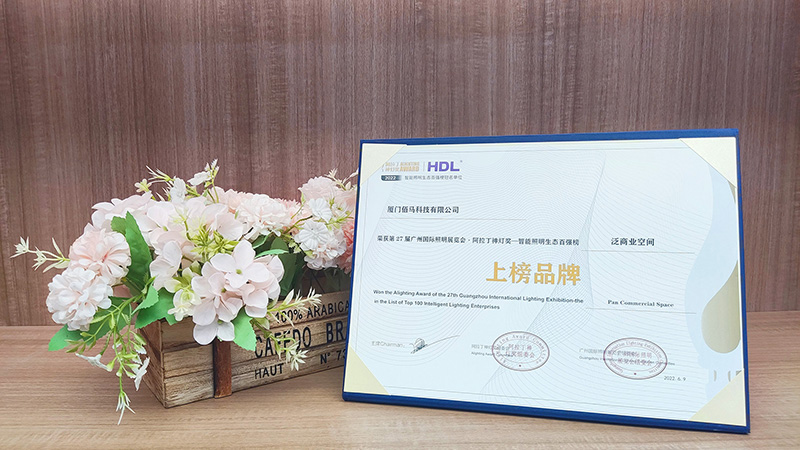 Smart City Excellent Supply Chain Award
In September 2022, the sixth Internet of Things Lighting Conference was held in Shanghai. Baimatech maintains stable production, rapid delivery, reliable quality, production delivery and quality management system and provide customers with reliable products and satisfactory service, and won the "Smart City Excellent Supply Chain Award".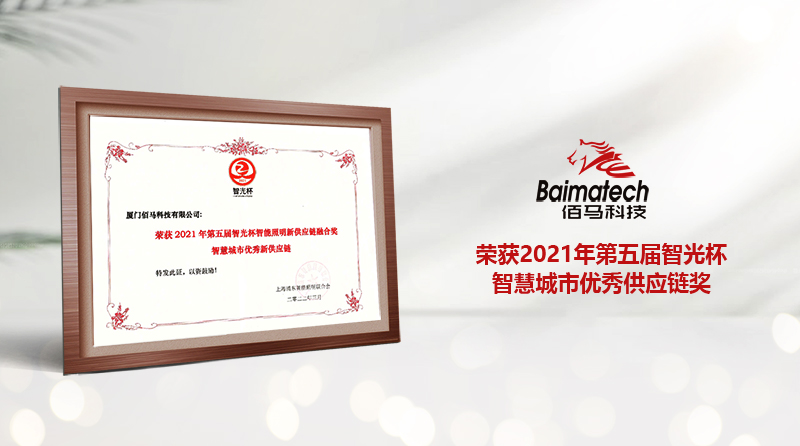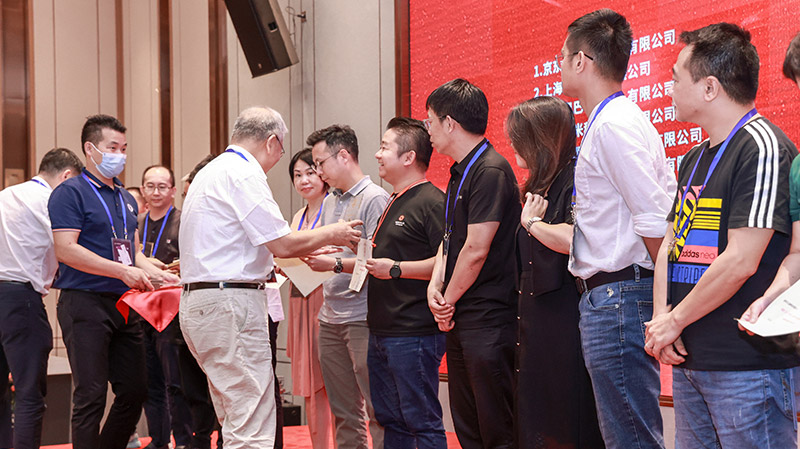 Participate in the Formulation of Smart Pole Gateway Standard
In 2022, Baimatech actively participated in industry collaboration, contributing to the long-term accumulation of technology and project experience in the smart pole industry, including participating in the drafting of the "Smart Pole Gateway Specification" group standard, and has been promoted and implemented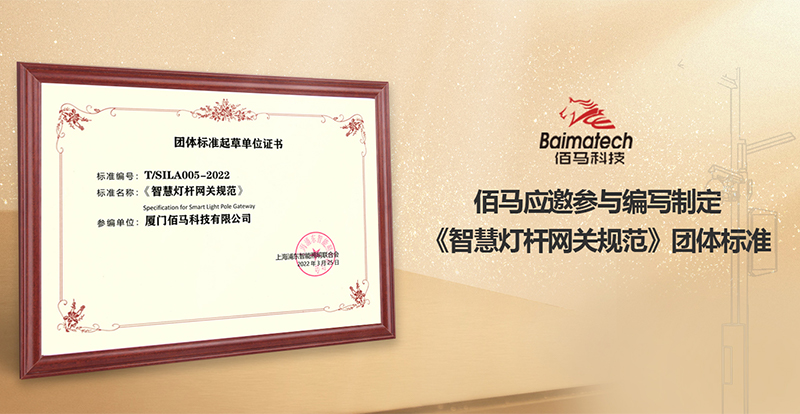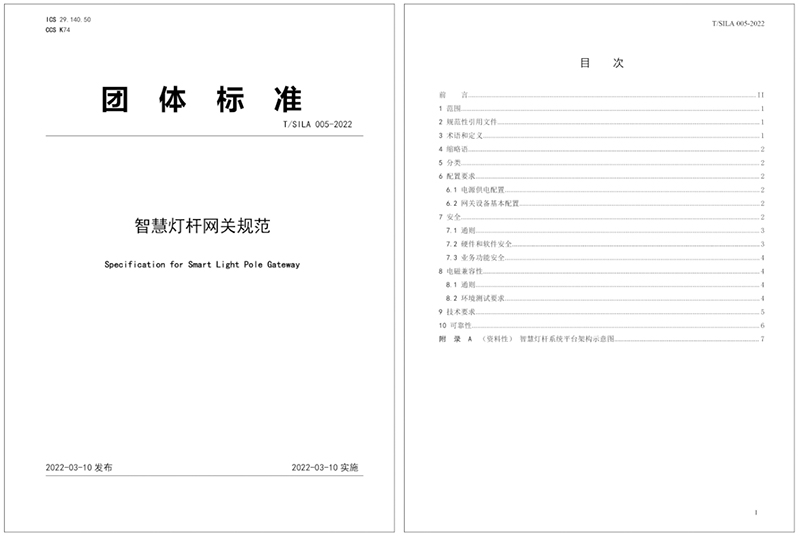 Share the Smart Pole Classic Case
Baimatech also participated in the compilation of "Smart Lamp Pole Classic Case Interpretation", explaining the excellent smart pole project cases that Baimatech participated and helping the smart pole industry to flourish and innovate.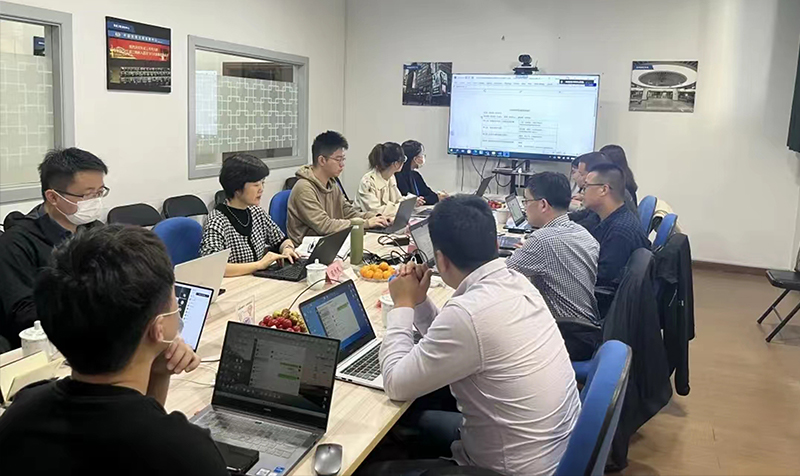 Enrich Product Line
Since 2022, Baimatech has continued to enrich and expand its intelligent communication terminal product line, and established a multi-dimensional product matrix including AC smart pole gateway, DC smart pole gateway, waterproof smart pole gateway, AI smart pole gateway, 5G industrial Internet of Things gateway, edge computing smart gateway and other products to meet the needs.
Comprehensive Lamp Control Scheme
For road lighting applications, Baimatech has products including Cat.1 intelligent lamp controller, power carrier lamp controller, RS485 lamp controller, broadband carrier lamp control gateway. Product lines are rich and comprehensive, supporting park lighting, block lighting, road lighting, lamp control networking, smart lamp pole and other types of intelligent lighting applications.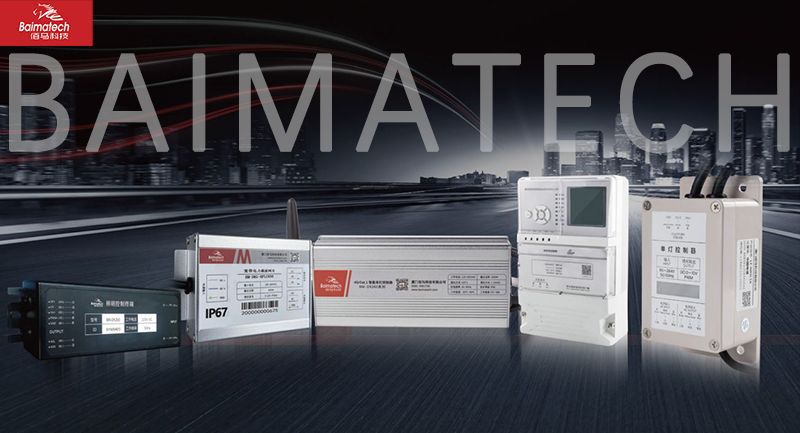 Powerful Internet of Things Cloud Platform System
Baimatech has also developed a powerful, self-customized and optional Internet of Things cloud platform system to meet the effective operation and management of massive Internet of Things intelligent terminals, smart street lamp poles, industrial Internet of Things and other scenarios. Baimatech provides intelligent street lamp pole cloud platform, intelligent park cloud platform, intelligent municipal cloud platform, intelligent retail cloud platform, as well as gateway remote management platform, industry cloud platform customization, providing one-stop services from communication networking to platform application.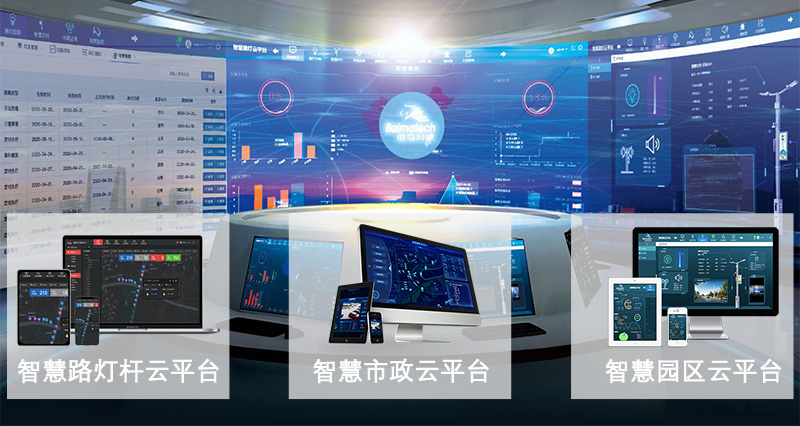 High-Quality Products
Baimatech has always attached importance to product quality. Since 2022, many new products of Baimatech have successfully passed high and low temperature testing, dust and waterproof testing, EMC electromagnetic compatibility testing, CE certification, etc., and have professional laboratory certification reports. Based on strict standards, Baimatech has created high-quality intelligent terminal products.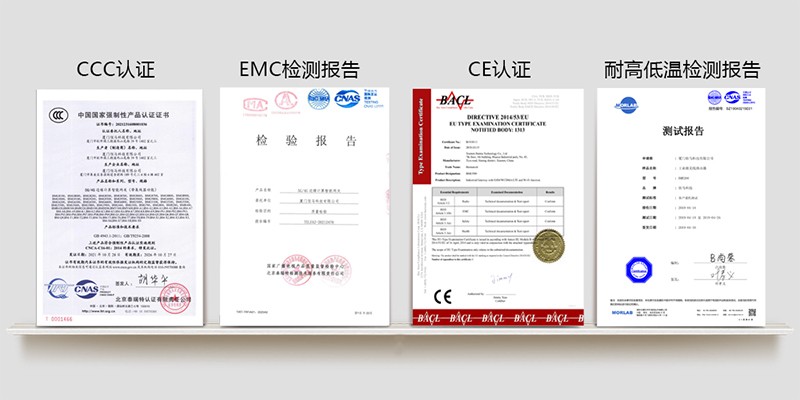 Yesterday's time has become memories
Entering 2023, Baimatech will continue to forge ahead in the smart Internet of Things industry, bringing high-quality products and high-quality services to our customers and partners, and build a new future of the Internet of Things.
2023,We are coming!