The annual scientific and technological achievement exhibition of Xiamen science and technology activity week is a mass science and technology brand with rich content, high public participation and great social influence sponsored by the Bureau of science and technology and information technology.
On May 19th, Xiamen 2018 scientific and technological achievements exhibition was opened at the Xiamen cultural and Art Center, and nearly a hundred enterprises representatives participated in the exhibition to concentrate on the achievements of technological innovation of the enterprises. The exhibits include many high-tech fields such as Internet of things, 3D printing, UAV, robotics and so on. All kinds of high-tech exhibits on the spot have attracted the attention of the vast number of visitors. We all praise Xiamen technological innovation capability.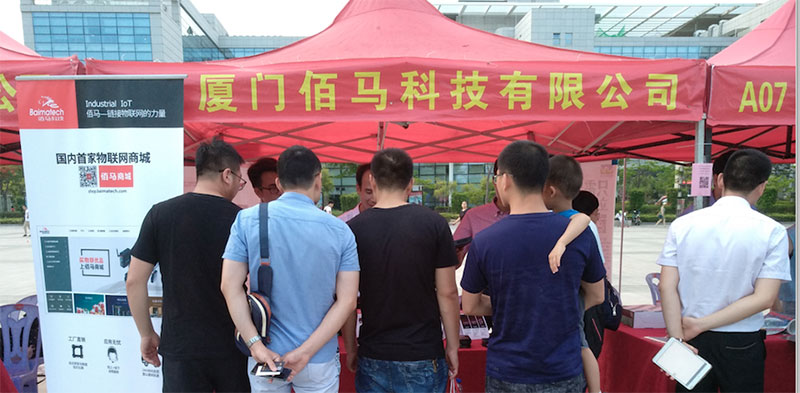 As a representative of Xiamen Internet of things enterprises, Xiamen Baima Technology Co., Ltd. is invited to participate in the exhibition, although the booth is not large, many innovative bright spots, including business model innovation, product research and development innovation, industry application innovation:
1. Business model innovation - Baima store, focusing on the B2B of the industrial Internet of things.
The core task of the industrial age is to improve technology. The core task of the Internet era is to improve efficiency.
With the great abundance of information online and offline, the cost of information filtering is increasing. How to quickly complete the selection of products, price comparison, purchase arrangement and logistics arrangement in the ocean of information is a difficult problem in front of R&D personnel, product managers, and purchasing responsibility of the enterprises.
In the industrial Internet of things subdivision market, Baima technology launched the Internet of things vertical B2B store - shop.baimatech.com, to create a professional product sales and service platform for industrial products network.

In the store, there is no information asymmetry, no price and service game. The price of the Internet of things, product function/performance/specification, selection reference, supporting software, solutions, OEM, ODM, prototype application, batch procurement, logistics arrangement and so on are fully displayed on Baima store.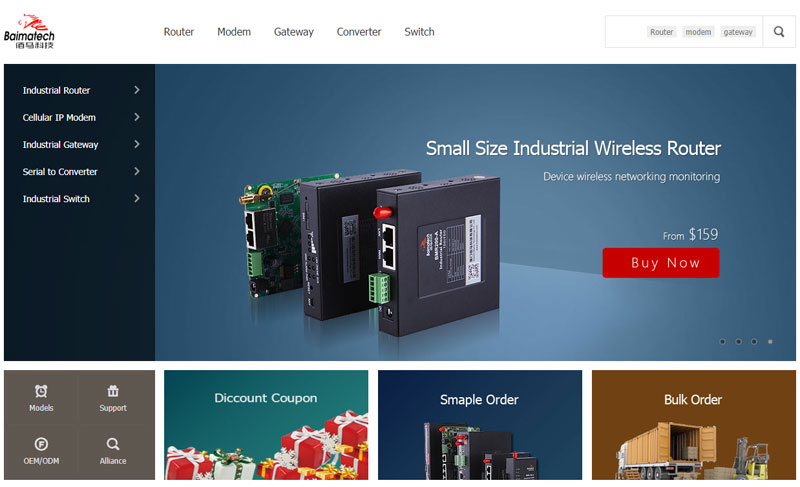 2. Product innovation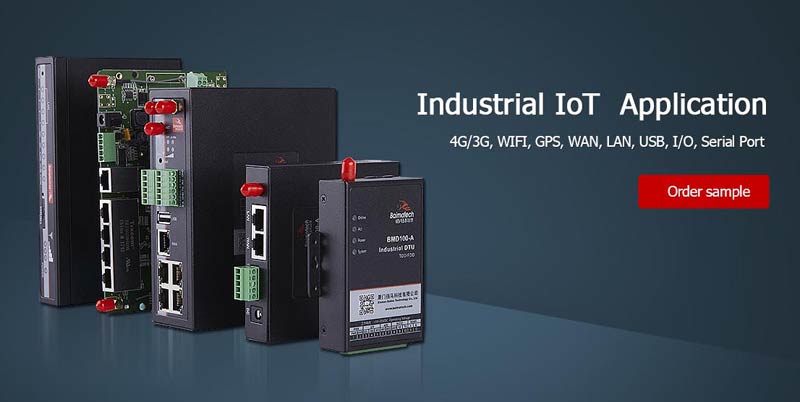 Things are linked together, which is the trend of the times, and there is a huge demand for equipment networking communication. Wireless communication networking and data transmission become the infrastructure of the Internet of things. Baima technology develops M2M product planning and research around customer demand. This innovative wireless communication product includes:
BMR400 4G Cellular wifi Router to achieve video/picture/data wireless transmission
BMR420 dual card router, double wireless network intelligent backup, bandwidth bonding
BMD100 industrial Cellular IP Modem provides strong support for wireless networking and data transmission of projects
BMD300 Embedded Cellular Modem distribution automation communication terminal, which is stable and reliable in strong electromagnetic environment
BMG500 IoT M2M Cellular Gateway achieves data acquisition, data storage, protocol conversion, and virtual private network.
BMS100 Serial to Ethernet converter, serial data to Ethernet data, so that serial devices can easily access the Internet.
Baima technology rich industrial communication products and solutions, to help customers easily cope with the current and future engineering challenges.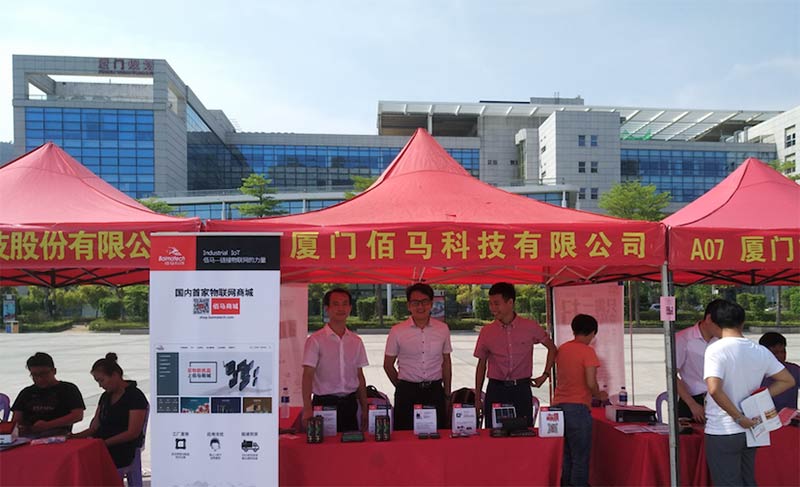 3. Industry application innovation

Baima equipment management platform can empower large equipment manufacturers, installation maintenance units and equipment use units. Unified business view, unified monitoring, unified management and unified scheduling are adopted for decentralized equipment. The operation of the equipment is clear at a glance. It can plan to arrange foreseeable maintenance, improve the efficiency of failure maintenance, reduce travel cost, produce new commercial value for customers and greatly improve customer satisfaction.
Innovation makes society better. In the field of science and technology week, many scientific and technological enterprises and Internet users also compete to show the latest scientific and technological achievements. The innovative technology, innovative products and innovative models are becoming an important force to promote social progress.
4. Baima technology

Xiamen Baima Technology Co., Ltd. is a main industrial IoT communication product and solution provider. The company integrates wireless communications product development, online and offline operation, and platform based services.
The product line includes industrial cellular router, industrial wireless terminal, intelligent gateway, industrial Ethernet switch, Android industrial computer and other communication network products. It has M2M management platform, equipment management platform, industry reservation platform and so on, and provides one-stop service from communication networking to flat platform.
ODM/OEM service, including brand customization, hardware customization, software customization, platform development and so on, the depth of customer needs, to help customers quickly realize the Internet of things+.
Website: en.baimatech.com
Baima store: store.baimatech.com