In order to carry out the notifications of the Ministry of industry and credit for the comprehensive promotion of the construction and development of the mobile Internet of things (NB-IoT) (No. 351), China Industrial Communications Association and mobile IOT Industrial Alliance (IOT) and Yingtan industrial and Information Commission of Jiangxi, held a training class for narrow band Internet of things and vertical industry application in Yingtan, the Internet of things on March 28th - 30th.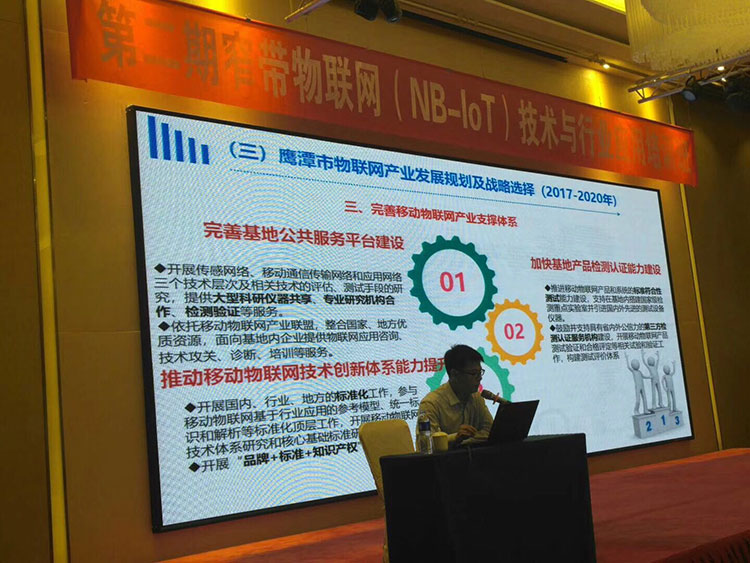 The industry chain of Internet of things, operators, network construction planning units, telecommunications design and research units, all over the committee or relevant government departments, from the management of Internet of things, engineers and technicians to participate in this meeting. The engineers in charge of NB-IoT are involved in three days of learning and communication, with engineers from all over the country to discuss the key technology and standard system of NB-IoT, NB-IoT network layout, application case interpretation and the docking of industry applications.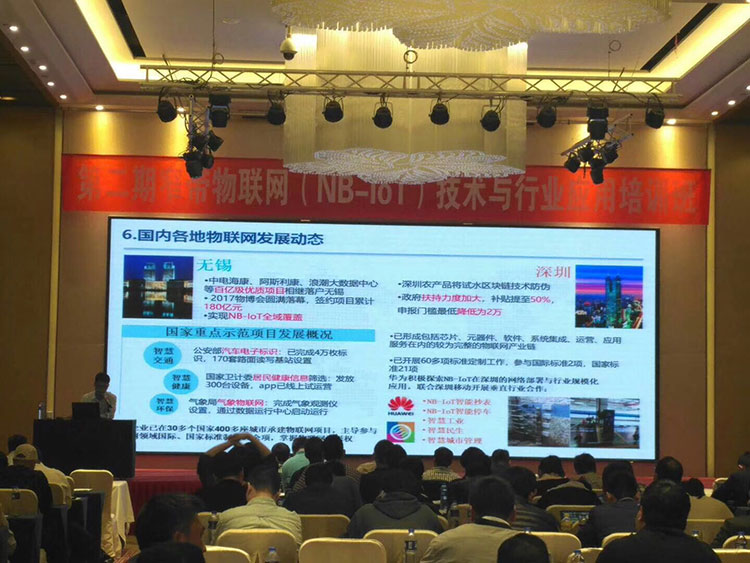 With in-depth application of Internet of things, the technology of narrow-band Internet of things (NB-I) has been developing rapidly and ushered in the first year of scale commerce. China's NB-IoT network business share 90% of the world's. In Yingtan, for example, in 2017, three major operators built and opened 961 NB-IoT base stations in Yingtan, with 100,000 intelligent terminals, which initially formed the whole industrial chain layout of "chip + module + terminal + platform".
This training meeting, the Internet industry chain partners of Internet of things have focused on wireless communication technology and comparative analysis used in Internet of things, NB-IoT key technology and standard system, NB-IoT network architecture, NB-IoT base station deployment, NB-IoT platform, deployment mode selection and frequency planning, SIM card real name authentication, long life battery and so on. The common review based on NB-IoT application cases, including intelligent transportation, intelligent parking, intelligent water demand analysis, technical solution selection, network networking planning and design, project construction plan, etc.

The government and enterprise communication conference further understood the government's development plan for IOT industry, advancing path, supporting policies and key projects. Further communication has further promoted cooperation and achieved fruitful results.