Baima released annual new product - BMG500 intelligent gateway, from concept to design, from prototype to finished product, which condensed the expertise and wisdom of Baima technology.
BMG500 intelligent gateway, also known as industrial intelligent networking gateway, wireless gateway, wireless data acquisition gateway, communication acquisition gateway, industrial communication gateway, wireless sensor management host, industrial Ethernet and serial port intelligent gateway, is a bridge between local devices and cloud system.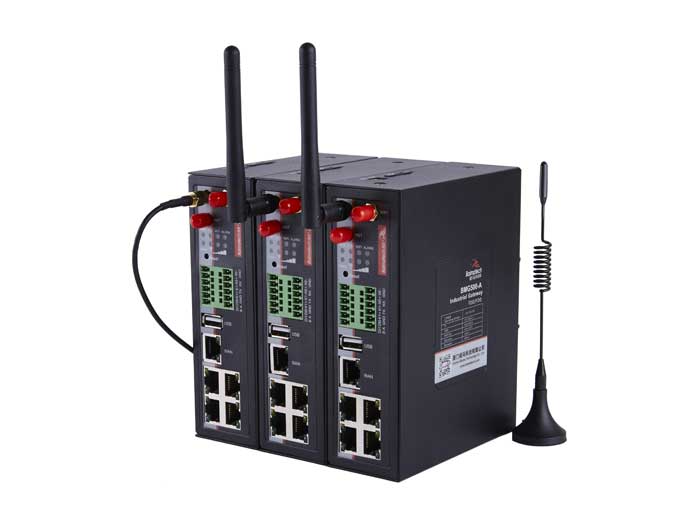 In industrial networking applications, there are different types, different protocols, complex system of the devices connected to network, BMG500 IOT gateway function as a language translator to put these equipment of different systems, different platforms, different architecture interconnection.
Baima BMG500 IOT gateways gather data collection, protocol conversion, intelligent gateway, 4G communication, data processing and forwarding, virtual private network, local storage and other functions in one. Between two systems that use different communication protocols, data formats or languages and even different architectures, a general and intelligent IOT channel is built between monitoring devices and IT systems. To help customers achieve cross system integration quickly, create new business value through data acquisition, device management and intelligent analysis.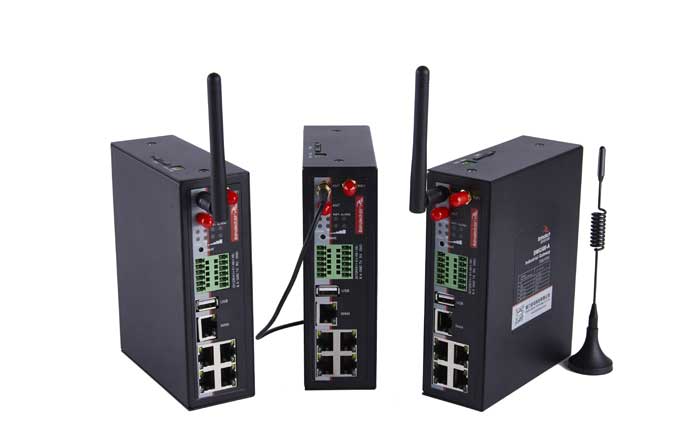 The features:
1. Support LAN port, WAN port, USB, DI, relay, RS232/RS485 and other access method
2. A variety of compatible protocols, including: OPC, Modbus, IEC60870-101/102/103/104, DNP3, DLT645, BACnet, jsons etc.
3. Private agreement can be customized, like private agreements of famous brand PLC, DCS, intelligent instrument, intelligent equipment and so on.
4. 128G storage
5. Stable and reliable wireless communication, multiple technology guarantees wireless connection "permanent online"
6. VPN and other multiple security mechanisms
7. 4G to WIFI, rapid construction of industrial WIFI network
8. DIN rail installation
9. Industrial design and application
10. Baima M2M equipment cloud platform, centralized monitoring, configuration, upgrading, diagnosis of a large number of intelligent gateways distributed everywhere, greatly reducing the maintenance cost of operators, integrators, equipment providers and other parties
Typical application
1. Intelligent factory 4.0
Intelligent factory 4.0 is new leap based on intelligent equipment, modern management, and computer information. BMG500 intelligent gateway to help customers realize intelligent collection of various equipment, protocol conversion, wireless communication and so on, such as PLCDCS.
2. Intelligent building
Dissimilar types of equipment, such as protocol diversity, environmental temperature and humidity sensor, flow sensor, the pressure of central air-conditioning, power meter need access system, Baima BMG500 intelligent gateway, perfect realization of data acquisition, wireless communication, protocol conversion, etc..