The 10th China (Yangzhou) Outdoor Lighting Fair is held in Yangzhou International Exhibition Center in 2021, companies in the fields of smart lighting, smart light poles, multi-function poles, integrated poles, and 5G smart common poles have brought top products and technologies.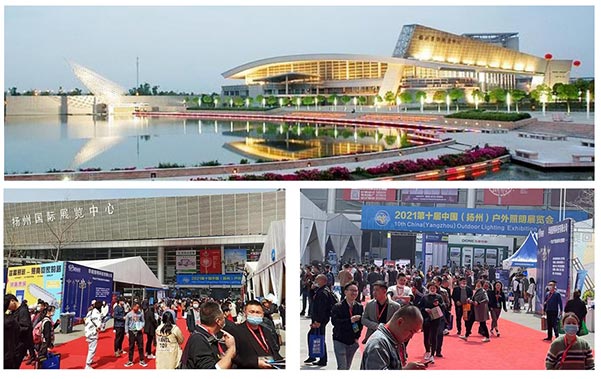 This year's exhibition ushered in outdoor lighting companies from all over the country and more than 700 supporting businesses, with a luxurious lineup of exhibitors, demonstrating the vigorous development momentum of the current outdoor lighting industry.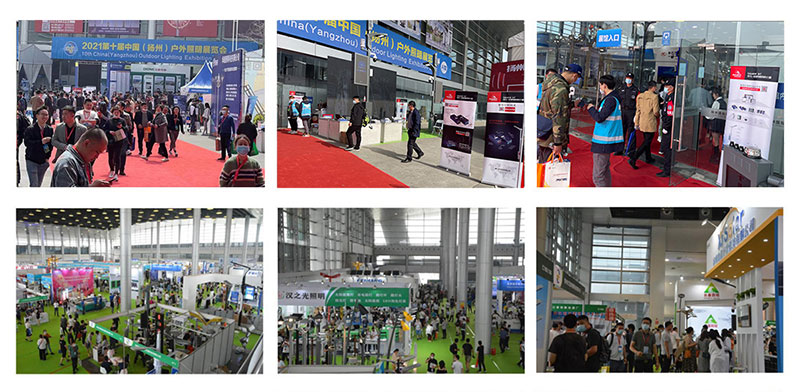 As a professional pioneer of outdoor lighting products and solutions, Baima Tech participated in this grand outdoor lighting exhibition with its partners. How was the scene at this outdoor lighting exhibition? Let's go and have a look with us.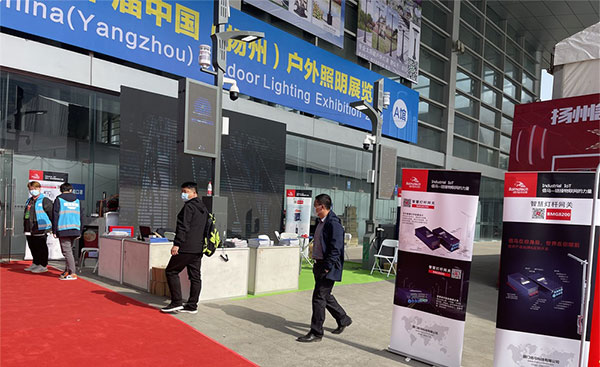 There are many highlights in the smart light pole exhibition area,
and Baima Tech brings a variety of 5G smart gateways to the exhibition
Smart light poles are an application direction for the intelligent transformation of outdoor lighting. This year's Yangzhou Outdoor Lighting Exhibition has specially opened up a smart lighting exhibition area to present technical services and products from various companies in smart lampposts, smart lamppost management systems, security systems of smart lamppost, light pole smart sensing and smart lampposts + IoT + cloud platforms.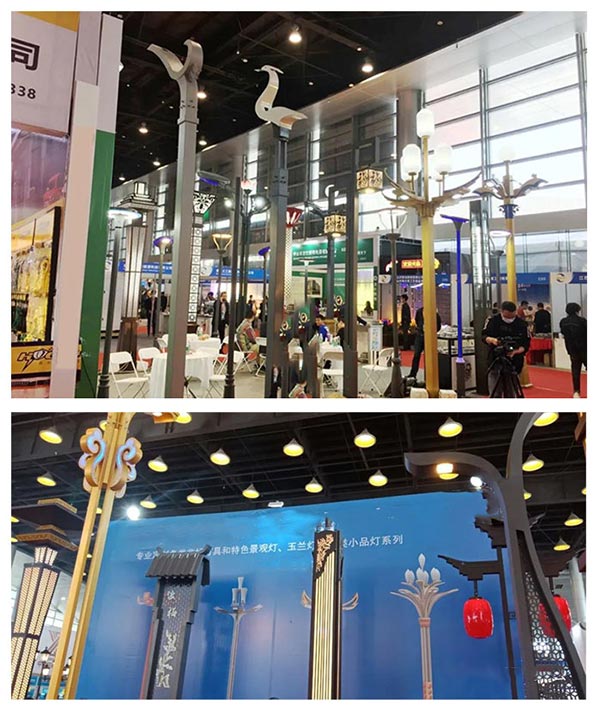 As an industry leader in the construction of smart light pole systems, Baima Tech also demonstrated its own carefully developed 5G/4G smart pole series gateways at this Yangzhou Outdoor Lighting Exhibition. There are well-received smart gateways that have passed the test of many smart pole projects, the industry's flagship AI smart gateway, and the smart gateway products with super cost-effectiveness. They are positioned for different applications, attracting many exhibiting customers to come to exchange and negotiate.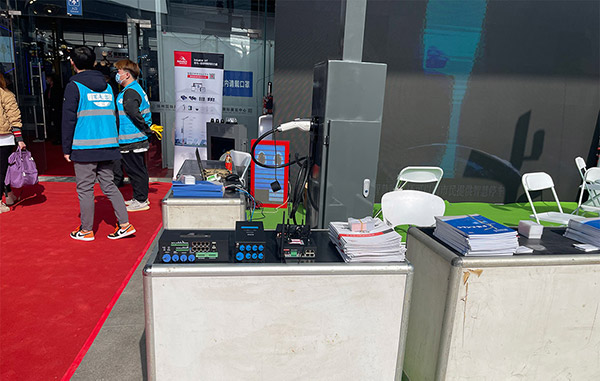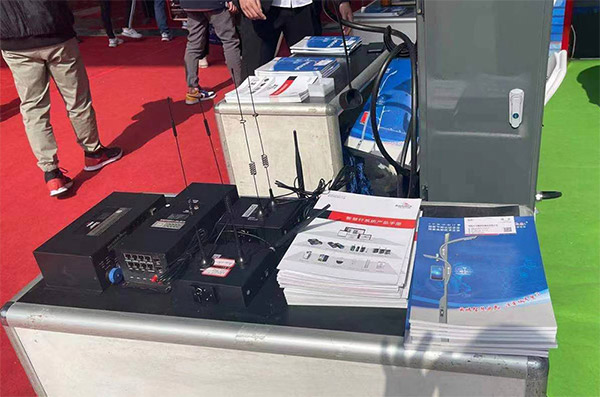 5G/4G smart pole gateway series, the focus of the exhibition
On the track of the IoT and big data, whether the data can be collected, communicated, and used efficiently is the key to determining whether the IoT system can be effective.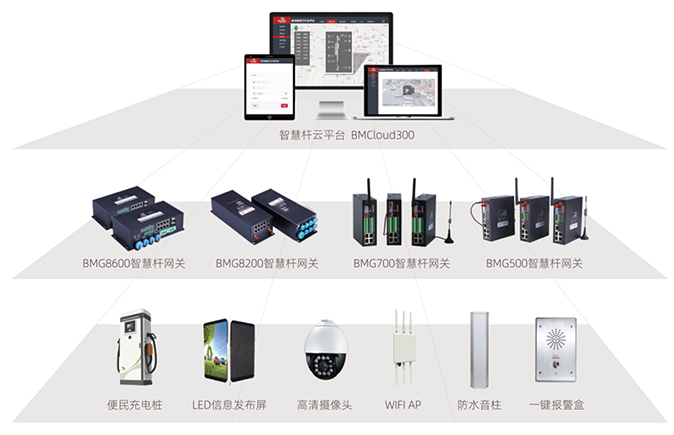 5 smart gateways, tested by many smart pole projects
At the exhibition site, the application cases, product configuration, functional performance, technical support, production delivery and after-sales service issues of smart gateway products are the core of customer concern. Baima engineers conducted in-depth exchanges with customers, focusing on the BMG8200 series of 5G/4G smart lamppost gateways and the BMG8500 series of smart gateways with IP65 protection level.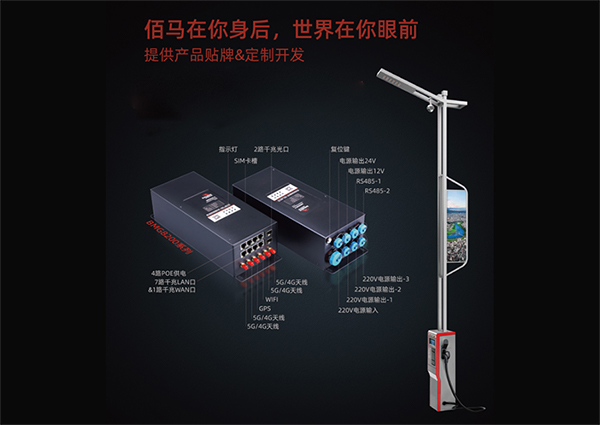 Baima also exhibited the BMG8600 edge computing AI lamppost flagship gateway suitable for smart city applications, and the BMG500 smart pole gateway box with super cost-effectiveness in the construction of smart parks and smart scenic spots, help partners to deepen their understanding of Baima Tech's advanced technology accumulation and many project application experience in the field of smart pole gateways.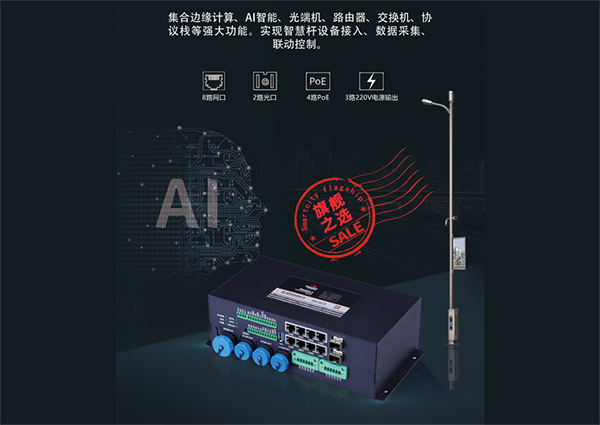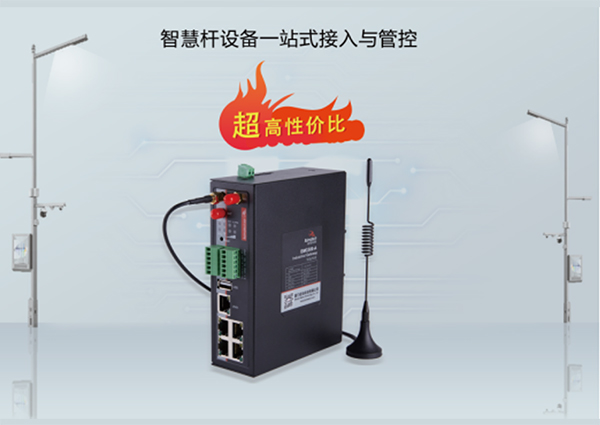 Baima tech's one-stop service for smart pole system construction
In recent years, the process of urbanization and new infrastructure has continued to advance, and urban innovative infrastructure represented by smart lamppost has developed rapidly. As smart street light poles cover a wide range of industries, they need to adapt to many subsystems and access a large number of devices. Therefore, communication protocol compatibility and smooth device access are important issues for smart pole systems. Therefore, Baima Tech has launched a one-stop service for applications and products such as smart light pole gateway, smart light pole cloud platform, and pole-mounted equipment access. Baima Smart Gateway has completed the communication protocol docking with mainstream brand smart pole mounting equipment. Therefore, Baima Gateway supports plug-and-play, simple operation, and can help users quickly build smart pole systems. These mainstream devices include light-controlled lighting equipment, video cameras, IP broadcasting, LED displays, environmental monitoring sensors, one-key alarms, charging piles, WIFI AP, etc.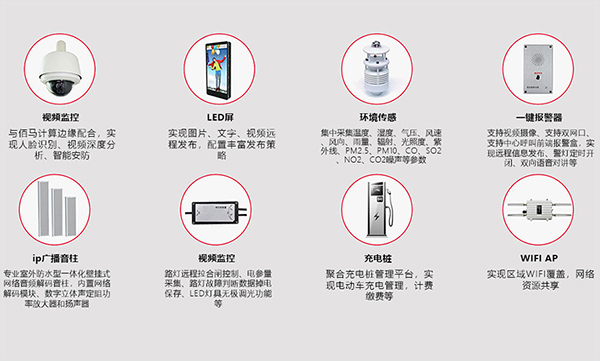 Baima Smart Street Light Pole Cloud Platform, free trial for a limited time
Building a smart lamppost system is inseparable from the integration and collaboration of software and hardware. Baima Smart Pole Cloud Platform meets this need, effectively connecting lamppost and pole-mounted smart devices distributed in different places to achieve large-screen data display, light pole management, smart lighting control, environmental monitoring, and video Rich function applications such as monitoring, information release, network broadcasting, one-key alarm, wireless AP management, and gateway remote management. Baima Tech also released a new smart pole cloud platform BMCloud200 this spring, and launched a limited-time free trial policy to provide customers with strong support.