Recently, the edge computing gateway and intelligent pole cloud platform are independent research and developed by Xiamen Baima Tech which. through the software testing center testing and obtained five computer software copyright registration certificate which issued by the National Copyright Administration of the People's Republic of China,it is another important achievement in intelligent pole gateway and platform development for BaimaTech.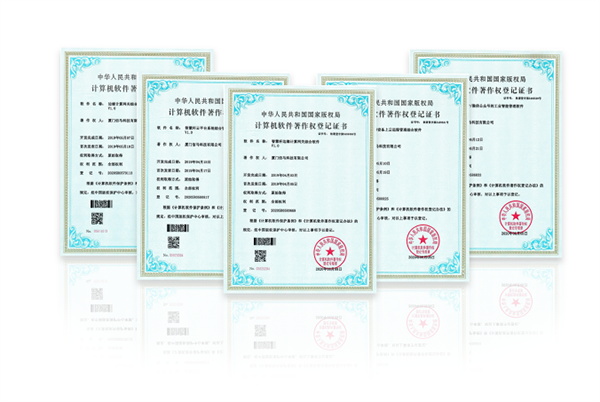 BaimaTech software copyright registration certificate

Industry insight, Create value
Baima Tech in-depth analysis the market demand of intelligent lamp pole industry , actively develop and effective complete the hardware and software research and development of intelligent rod cloud platform ,system software and intelligent pole gateway , taking a major breakthrough in the AC and DC power supply safety management, video depth analysis, edge of cloud computing, platforms, in the remote intelligent management aspects etc and declaring the copyright to the National Copyright Protection Center , through strict review, five software rights have been certified, gaining methods are original gaining and having full rights.
Application of intelligent light pole in Industrial Park
Software Copyright 1:
Intelligent Pole Edge Computing Gateway integrated Software
Intelligent gateway is the most important part of the intelligent pole, intelligent lamp pole and multifunctional pole, and it is the brain and control center of intelligent pole. The devices on the intelligent pole include intelligent lighting, video monitoring, environmental protection monitoring, meteorological monitoring, LED display, wireless WIFI coverage, public broadcasting, one-button alarm, charging pile, micro-base station, etc. These rod-loaded devices are one-stop access and management through Baima Intelligent gateway.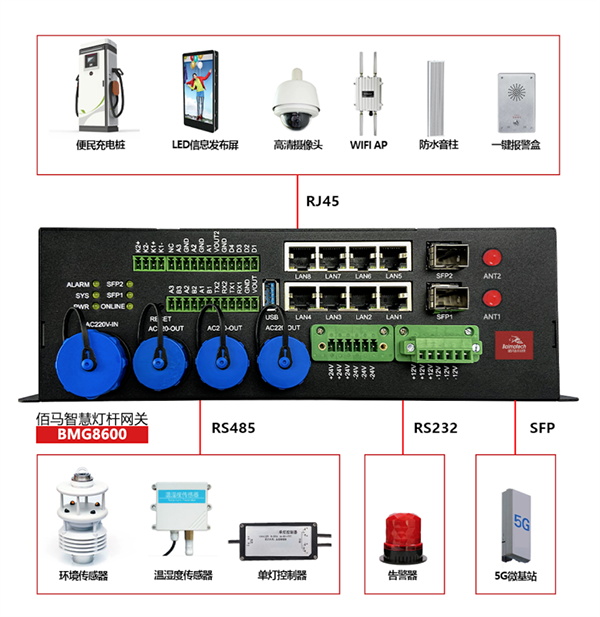 Intelligent gateway is the most important part of the intelligent pole
Baima BMG8600 intelligent gateway gathers the powerful functions of the edge computing, AI intelligence, optical terminal machine, router, switch, protocol stack etc.. It is specially used for intelligent pole, 5G lamp pole, intelligent street lamp and other scenes to realize the sensory network access, data acquisition, information input, information output, centralized control, remote control, linkage control, security control, abnormal network communication and standardization of communication and data format.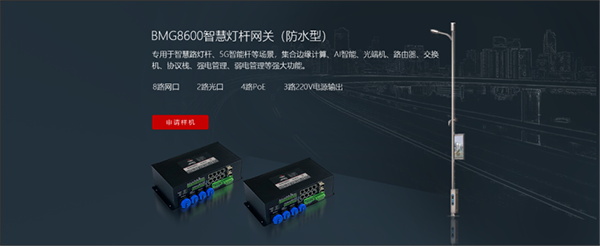 Baima BMG8600 intelligent gateway
A number of self-existent intellectual property to create value for the industry. BMG8600 simplifies the intelligent pole of the equipment management, power management, network management, construction, operation and maintenance management , reducing the burden of server processing , realizing the intelligence of common pole and integrated pole, and greatly improves the construction and operation efficiency.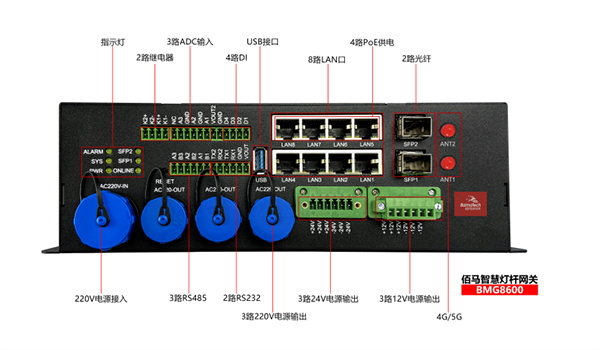 Software Copyright 2:
Intelligent Pole cloud platform system integrated management software
The intelligent lamp pole platform has a total of 10 sub-systems, whose main functions include: data display, street lamp control, environmental monitoring, video monitoring, LED information release, network IP broadcasting, one-button alarm, wireless WIFI-AP, charging pile management and dropsy management, etc.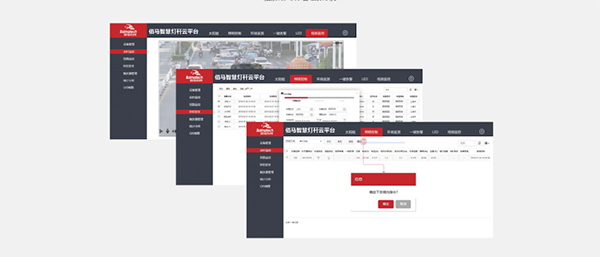 Baima tech actively explores the innovative development and practical application of intelligent terminals and smart city applications of the IoT. The acquisition of computer software copyright not only shows Baima Tech strong innovation ability and technology research and development strength, but also further strengthens the company's leading advantage in the competition of smart gateway and cloud platform.