On August 3-6, 2022, the 27th Guangzhou International Lighting Exhibition was warmly held at the Canton Fair Exhibition Hall, gathering top new products, technologies, and applications in the global intelligent lighting industry. At the same time as the exhibition, the Aladdin Divine Lamp Award ceremony, known as the "Oscar" award in the lighting industry, was grandly held. Industry experts, academic experts, and business representatives from the intelligent lighting industry from across the country gathered together to witness this glorious moment with representatives of all award-winning units and individuals.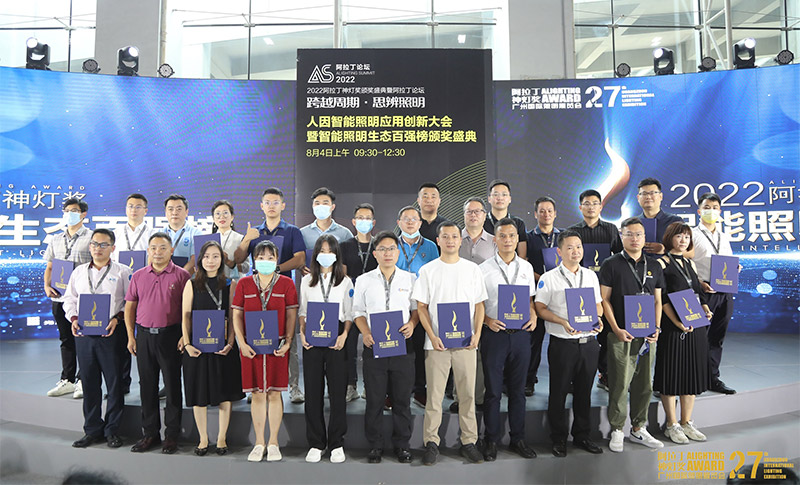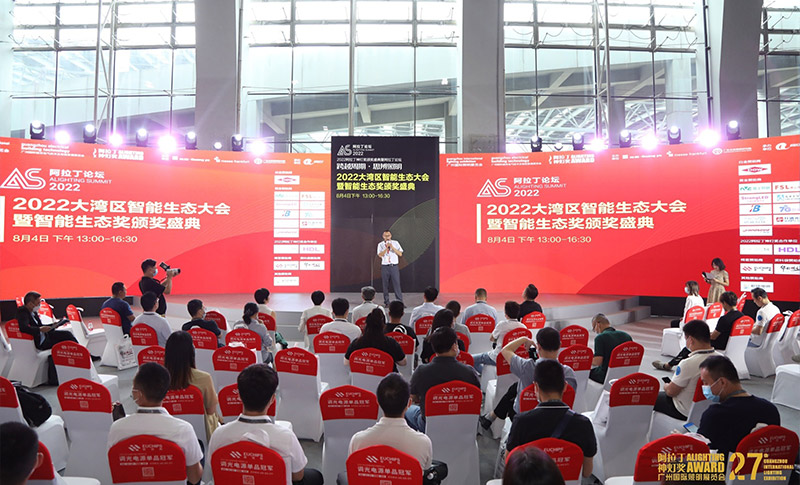 BaimaTech Selected in the Top 100 Intelligent Lighting Rankings
This year's Aladdin Divine Lamp Award has a total of 2618 projects declared by 1085 units participating in the selection. After multiple rounds of professional review and voting by 206 jury experts, based on a comprehensive evaluation of the strength and industry contribution of Baima Technology, Baima Technology has successfully been selected into the Top 100 Intelligent Lighting Ecology List!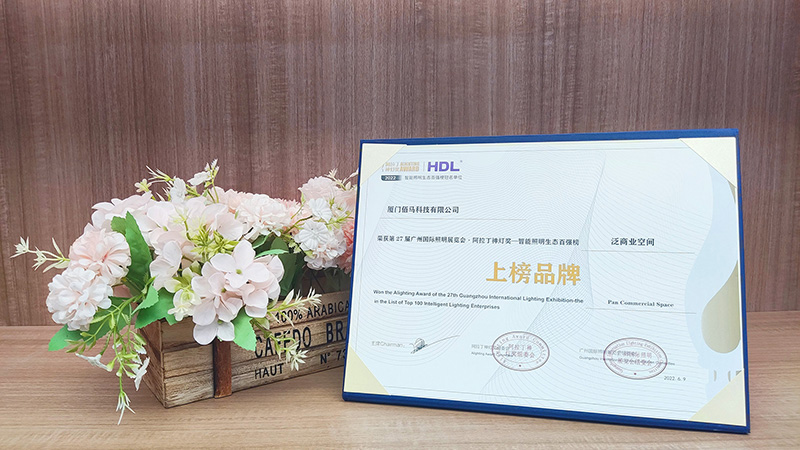 Explore new applications of smart pole lighting
Baima Technology has long been deeply involved in the application of the Internet of Things for smart street light poles, and has launched a series of smart street light pole gateways, intelligent light control terminals, intelligent lighting networking system solutions, and smart street light pole IoT collaborative applications. It is also the formulation unit of the "Smart Light Pole Gateway Specification".
The Baima Smart Pole Project has been implemented and operated in cities such as Shenzhen, Wuhan, Zhongshan, Nanjing, Fuzhou, and Dali, serving scenes such as smart blocks, smart parks, smart scenic spots, and smart transportation. It has been rated as the most popular enterprise in the smart lamp pole industry for two consecutive years and has also been selected as an excellent IoT product and solution in the industry.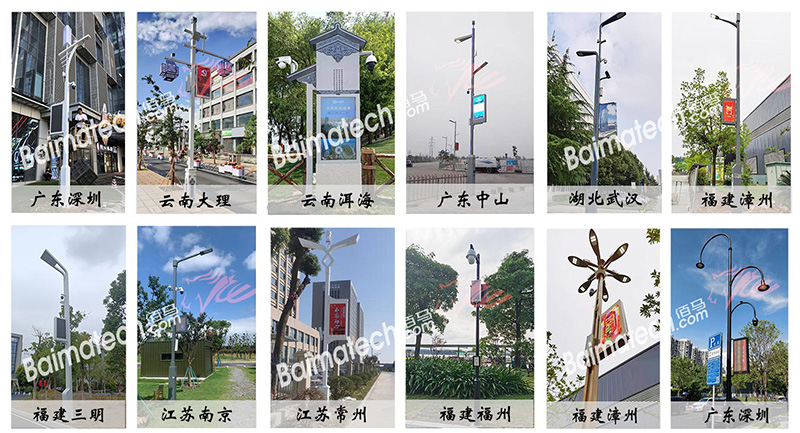 Assist in efficient deployment of smart pole projects
Baima Technology has launched a series of smart pole gateway family products for high-end and multi-level needs, including 5G smart pole gateway, lead wire gateway, power supply management gateway, edge computing gateway, waterproof gateway, AI smart gateway, intelligent light control gateway, etc. Its products have been issued with CE, CCC, EMC and other professional certifications. Project customers can choose freely and match them as needed.
Baima Technology also provides a complete set of products and services, including smart street lamp pole cloud platform system, smart lamp pole mounting equipment selection and access, and smart gateway terminal software and hardware customization, to assist customers in quickly deploying functional and intelligent advanced smart street lamp pole systems.