Baima technology actively explores the innovative development and practical application of industrial IoT and ubiquitous power IoT field, and continuously meets the application demand of IoT such as extensive access, intelligent matching, powerful computing and 5G/4G wireless communication of field equipment under severe working conditions. The products have been widely used in the fields of intelligent lamp pole (5G lamp pole), intelligent power distribution room, discrete equipment monitoring, non-standard equipment monitoring, intelligent manufacturing etc.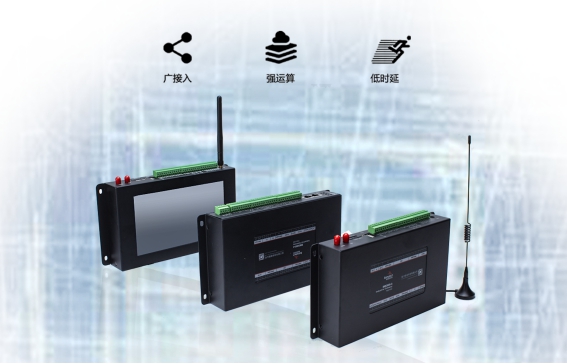 Recently company industrial gateway production lines gain the important breakthrough in the aspect of edge computing,deeply video analysis and application,which increasing two software copyrights and obtained a computer software copyright registration certificate by the national copyright administration of the People's Republic of China.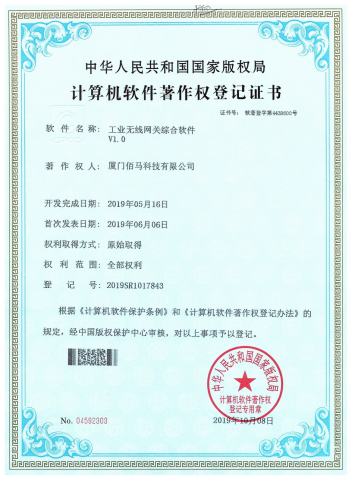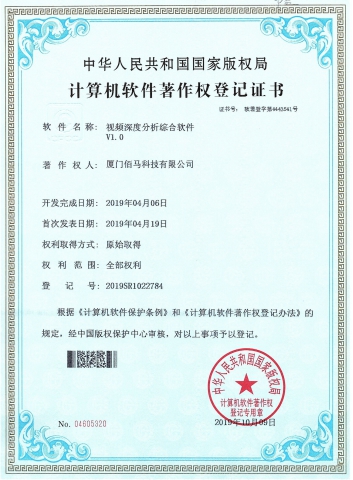 Software copyright 1-<Industrial wireless gateway integrated software>
Through the unremitting efforts of the R&D team, the edge computing gateway built with integrated industrial wireless gateway software has the advantages of low delay, high bandwidth, mass connection, heterogeneous aggregation and SM encryption communication security protection.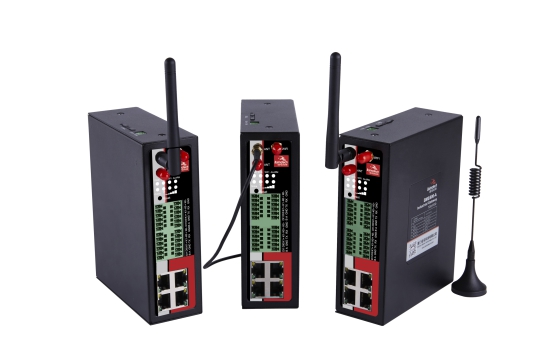 Baima edge computing gateways has implemented a variety of sensors/instruments access, video/image/voice access, edge calculation, local storage, support the MQTT, JSON, OPC, Modbus, TCP, UDP, HTTP, part of the protocol, such as a variety of brand PLC communication protocol conversion, SM secret encryption transmission, 4 G / 5 G/ GPS/WiFi wireless communication, data processing and forwarding, VPN virtual private network, Ali/Huawei/Amazon/Root cloud and public cloud docking, private cloud and docking, local and remote control, and other functions.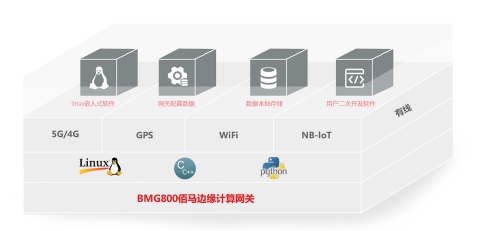 Industrial wireless gateway typical application-Off-line equipment monitoring
Edge computing gateway pushes computing power and intelligent analysis closer to data sources. Industry 4.0 is a typical application of edge computing gateway of baima BMG700, which will promote the deep integration of IT and OT systems.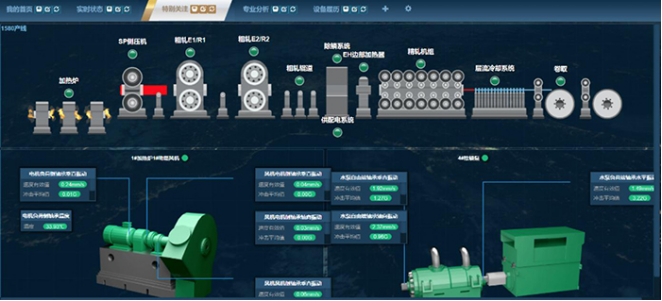 The intelligent control platform of enterprise equipment status fully supports the steady progress of steel intelligent equipment management and intelligent manufacturing, and ensures the stable and efficient operation of multi-base production with the new mode of intelligent service. After several rounds of discussion and comparison, the client finally confirmed the networking scheme: the intelligent control platform collects the status and process data of the equipment through sensors, control systems, original monitoring systems, off-line monitoring devices and other devices, and the collected data is processed locally, transformed by protocol and transmitted remotely through Baima BMG700 edge computing gateway. In addition to the powerful remote centralized control, but also in the local part of the rapid response to the intelligent control functions.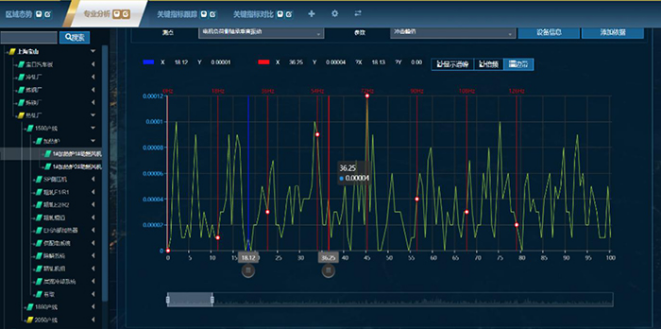 Software copyright 2-Deeply video analysis integrated software
Video source is the data stream, the image often contains rich and huge information. Baima video depth analysis, a comprehensive software to realize the combination of edge computing gateways and depth of the video analysis, to help customers achieve: whether to wear a helmet in the assignments section, the real-time detection of flame, smoke, WeiJie intrusion detection, unauthorized stay into the security area, tracking and detection, using the quick and even more camera search tool to reduce search time and enhance situational awareness... , by monitoring the personnel and production process in the industrial scene, and then in the form of video + image real-time analysis, timely warning before the accident, tracing and accountability.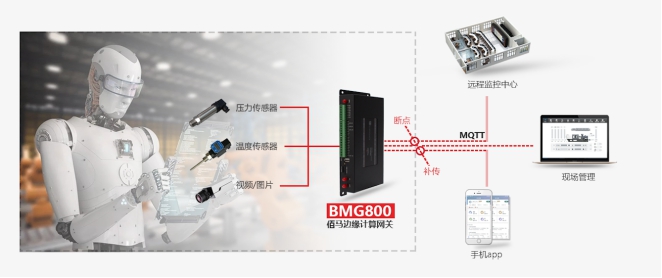 Video depth analysis of typical application scenarios
Power room remote monitoring, with access equipment types, communication interface forms, compatible communication protocols and other characteristics. Gateway were calculated based on Baima BMG800 edge of science and technology to form a distribution remote monitoring, an edge of the ARM architecture computing gateways, can quickly realize the transformer room equipment status data access, video and image data access, transformer room for face recognition and intrusion detection, the equipment status identification, distribution state of equipment remote monitoring, condition monitoring, the power transformer room environment, the environment, for centralized integration such as video, security monitoring, alarm and linkage control equipment, greatly improve the efficiency of distribution operations.

The acquisition of the above intellectual property rights fully demonstrates Baima technology's innovative advantages in the field of industrial IoT and edge computing field, and further strengthens the company's leading edge in market competition. Every honor will also continue to encourage all the staff of Baima to make continuous progress and efforts to provide users with better products and satisfactory services.