On 12th March,The "2019 China Internet of things CEO 1000 conference" sponsored by China Internet of things industry application alliance was held in Suzhou international Jinji lake conference center. Thousands of business ceos, government representatives, heads of industry associations, academic experts, heads of system integrators, senior executives of investment institutions and other representatives from the whole industrial chain of industry, education and research gathered here to discuss the Internet of things.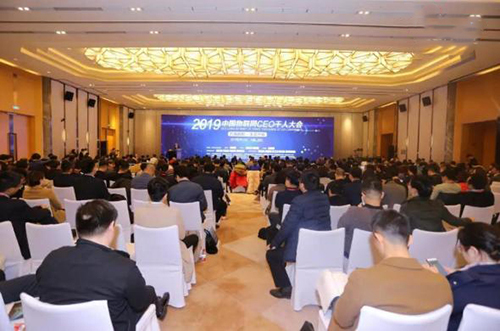 Baimatech is invited to attend the meeting. The following is the meeting minutes we have compiled and shared with all of our partners.
Baimatech was invited to attend the meeting. The following is the highlights which collected and shared by Baimatech.
Qian heng who is the deputy head of the national smart city standardization group: the new smart city is an organic integration of urban physical resources, digital resources and human intellectual resources into the real environment, providing cities with sustainable development of human and ecological environment, economic prosperity, model innovation and inclusive and diversified means to realize future cities. The current national standards provide great impetus to the construction of smart cities.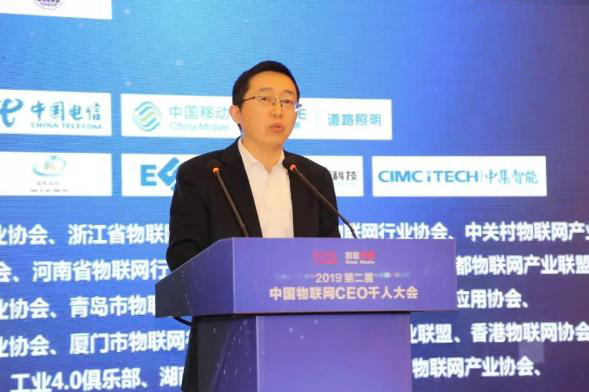 Lu zhihong who is the minister of IoT business department of huawei China: 5G has three application scenarios, namely, high speed, large connection and low delay. Currently, people attach importance to low delay and faster, but ignore large connection. Nb-iot and eMTC are part of 5G large connection. 5G narrow-band Internet of things (nb-iot) develops very fast, entering the fission period, and the shipment volume develops very fast, the price of chips and modules also reduces a lot, and is expected to reach 2G level in 2019. The application of nb-iot has made breakthrough achievements in a few years, and the application scene has expanded from government or enterprise-level applications such as water meter, gas, electric vehicle and smoke sense to consumption-level fields such as smart home. The latest 5G technology focuses on solving the difficulties in application scenarios such as low delay and large connection, which will trigger a new round of explosion of the Internet of things in the future.
Jianhua Chen who is from Tianyi Internet of things co., LTD. : to create a complete Internet of things ecology in the future, the company makes an all-round layout from "end", "management", "cloud", "use" and "service". The "end" includes modules, development boards and terminal equipment. "Management" includes NB-IoT, eMTC, 5G and other comprehensive network services; "Cloud" is the cloud platform of Internet of things provided by the company, which aims to solve the pain points of mass connection, mass storage and data analysis of the Internet of things. "Use" refers to the company's desire to achieve more industry applications; "Service" refers to the company's strong service team, which can provide users with lasting service.
Xuefeng Cao who is the general manager of China mobile Internet of things open platform department and intelligent manufacturing innovation center, said China mobile's grand connectivity strategy is expected to exceed 1.75 billion connections by 2020. In addition, in terms of industrial layout of the Internet of things, the company promotes the development of the industry by starting from intelligent links, development platforms, chip modules, industrial applications, intelligent hardware and other aspects. In particular, the Onelink platform created by the company has reached a daily average of 280 million AP operations, attracting more than 100,000 developers and more than 2000 landing demonstration applications.
Lijian Wang who is the technical director of China institute of electronic technology standardization, said: the Internet of things should first solve the logo problem, and then go to wanhu logistics. There are many kinds of Internet of things identification, including all devices that can be connected to the Internet. However, due to incompatibility of various identification systems, Internet of things equipment cannot be interconnected, which limits the development of Internet of things. Therefore, it is necessary to establish a unified Internet of things identification system. The current OID identification system has achieved a series of achievements, and has been widely used in many fields such as pump valve, uav control, heavy machinery, rare earth tracing and so on.